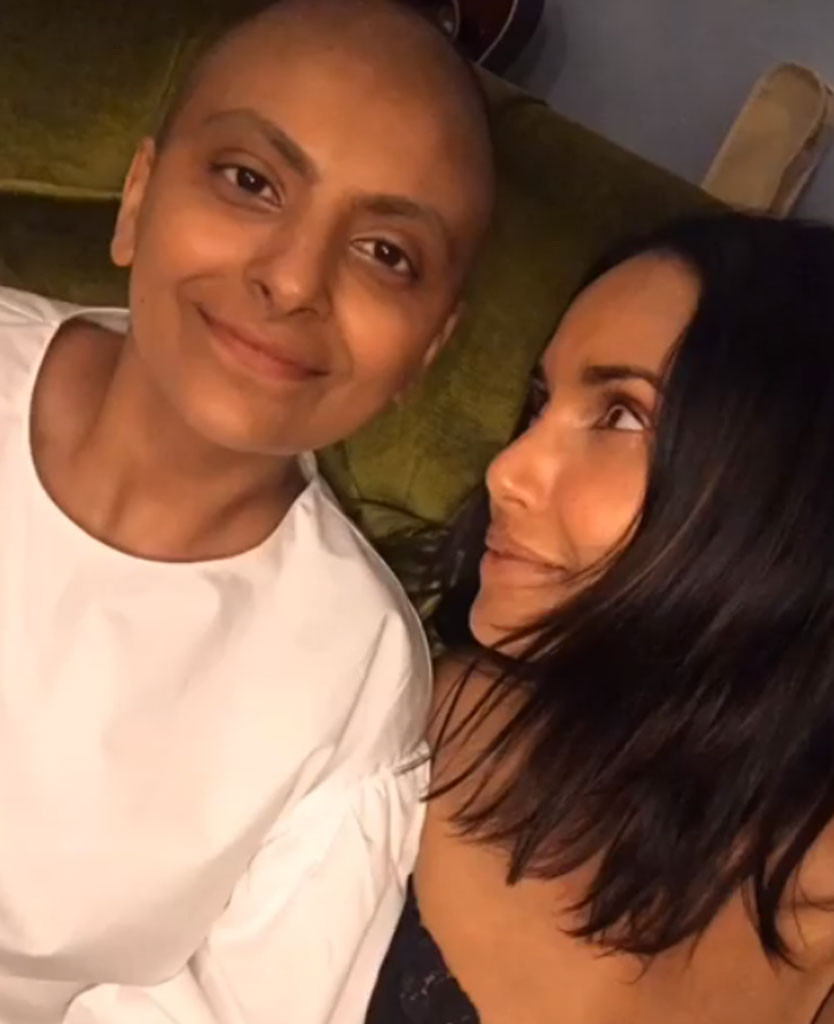 Instagram
Padma Lakshmi is paying tribute to Top Chef star Fatima Ali, three days after her heartbreaking death.
On Friday, Jan. 25, the chef passed away at the age of 29 after battling cancer. Ali was diagnosed with a rare form of bone cancer called Ewing's sarcoma in 2017. In an essay, published by People on Tuesday, Top Chef host Lakshmi mourns the death of the former contestant, who appeared on season 15 of the series.
"There are people who come across your path who change you forever," Lakshmi begins. "I met Fatima on the first day of filming Top Chef in Colorado. She was hard to miss. She was beautiful, but that's not what struck me. There was a strong defiance in her posture; her hands folded across her slim frame, her lower lip jutting out slightly, a Mona Lisa smile to hide her nervousness. I noticed the glint in her eye and that serious look of determination."