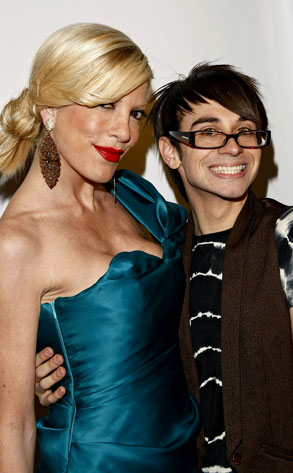 Brian Ach/Getty Images
For a little guy, designer Christian Siriano is big...and getting bigger.
To fans of Project Runway, this should come as no surprise—he did win the fourth season of the embattled reality competition with his "fierce" collection. But on Thursday night of Fashion Week, a little bit of star power gave his second solo show some extra sparkle.
All the jewelry in the show was made by none other than 90210 maven Tori Spelling.
"I thought it really worked with the collection," he told E! News backstage after the jam-packed crowd cheered for his black-free designs. "If it didn't work, I wouldn't have used it. It wasn't just because it was Tori Spelling's jewelry, which I want to make clear, because it was so beautiful and beautifully made. I really think it gave a look to the show."
The actress was proud, too. Very proud.