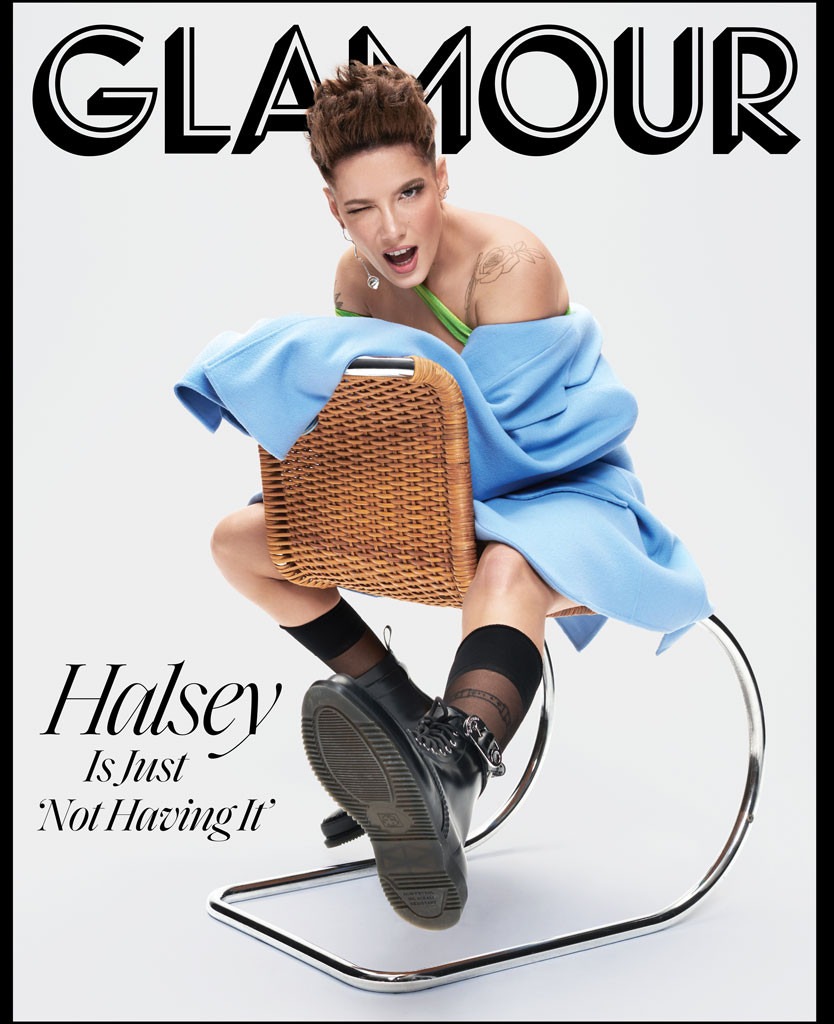 Eric Ray Davidson
Halsey is addressing her split from G-Eazy, sharing what she learned from their breakup in a candid new interview.
The "Him & I" duo first called it quits in July after one year together, before getting back together about a month later. But by the end of October, a source told E! News that the couple had broken up once again. Though Halsey never made a public statement regarding the split, she did feel the pressure to speak out about the end of the relationship.
In her cover story for Glamour, the 24-year-old singer opens up about that pressure and what being in that situation taught her.
"The biggest lesson I learned was to make art, not headlines," she tells Glamour. "Because it can become quite easy, in the social media generation, to go from being a musician to becoming a personality."
Halsey goes on to talk about her song "Without Me," saying that it's about caring for a person so much that you end up losing sight of yourself.
"I call myself a collector; I collect things from people and use them to widen my artistic repertoire, so that I am writing from a culmination of experiences from the world," she shares. "But I'm an imitator as well, because I'm so passionately putting myself in other people's shoes all the time."
Halsey also opens up to the magazine about her suicide attempt at the age of 17, following which she spent 17 days in a psychiatric hospital and was diagnosed with bipolar disorder.
"It was a lot of things happening at once, with a complete lack of direction," she says, with Glamour noting that the experience taught Halsey that she "didn't really want to die."
"Thank God I learned it then," Halsey tells the magazine. "Given what I've been experiencing the past couple of years...if I hadn't already had my meltdown, who knows when it would have happened?"
To read more from Halsey's interview, head on over to Glamour.