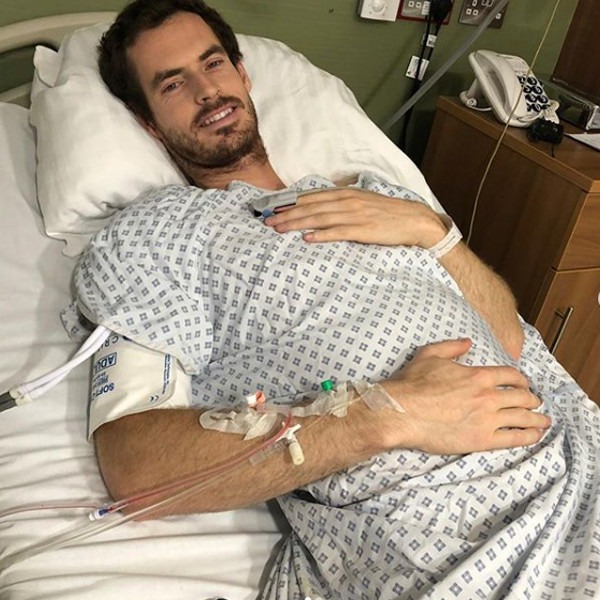 Instagram
Andy Murray probably wishes he was on the tennis court right about now.
On Tuesday morning, the world-famous athlete took to Instagram and shared details about a procedure he recently completed.
"I underwent a hip resurfacing surgery in London yesterday morning...feeling a bit battered and bruised just now but hopefully that will be the end of my hip pain," Andy wrote to his followers. "I now have a metal hip as you can see in the 2nd photo."
He added, "And I look like I've got a bit of a gut in photo 1."
As soon as he posted, many in the tennis community couldn't help but comment and express their well wishes for the 31-year-old.
"You are a warrior, Andy, and I have no doubt you will recover quickly and be back on your feet in no time. Thinking of you," Billie Jean King shared. Kyle Edmund added, "Speedy recovery mate."
Earlier this month, Andy competed in the Australia Open where he lost a five-set first-round match to Roberto Bautista.
He would later speak to reporters and suggest his career was coming to an end.  "I said, look, I think I can kind of get through this until Wimbledon," Andy shared with reporters. "That is where I would like to stop. I'm also not certain I'm able to do that."
We also can't forget that this isn't just any other athlete. This is the man who many believe is Great Britain's most successful tennis players of the Open era. In other words, don't underestimate him. 
We're wishing Andy a quick and speedy recovery!