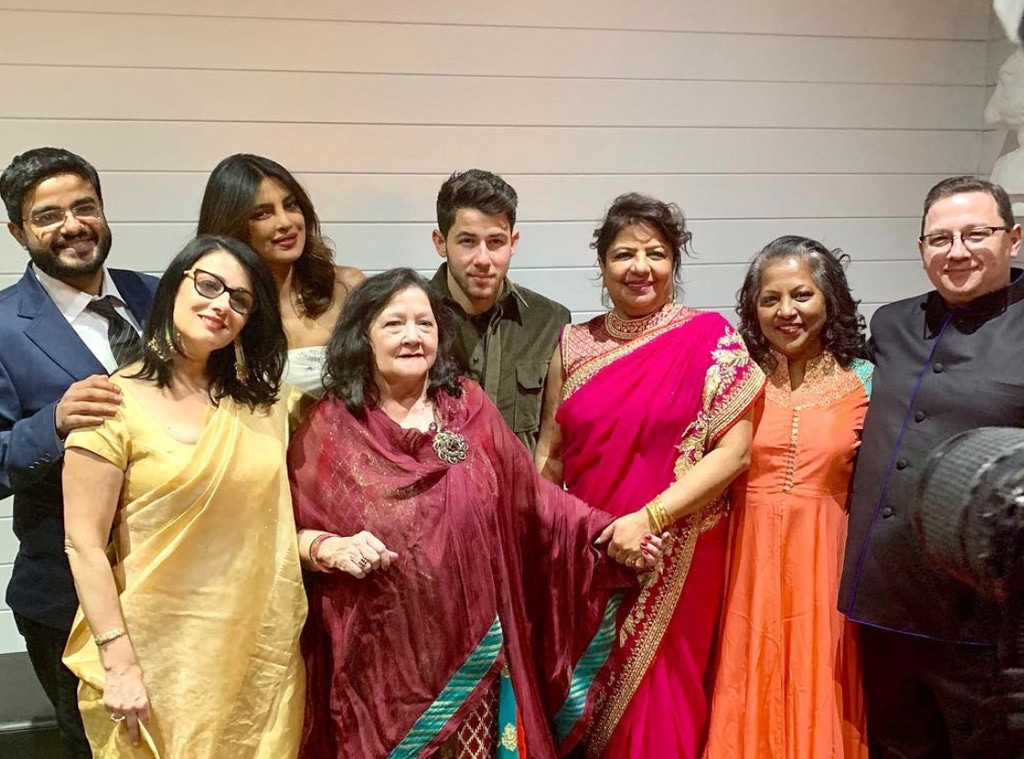 Instagram
It's time to celebrate life as newlyweds with some Southern hospitality.
Close to two months after Nick Jonas and Priyanka Chopra first exchanged vows in India, the Hollywood couple traveled to Nellie's Southern Kitchen in Belmont, North Carolina for what appears to be another wedding celebration.
In pictures posted on social media, the bride and groom celebrated their new status as husband and wife with a delicious gathering that included music, dancing and great food with family and friends.
"Nick and Priyanka just got hitched but that knot that they tied has not been dipped in gravy or honey or hot chicken grease," a sign read inside the restaurant space. "So it's time we throw them a Nellie's Southern feast. Mama and Papa J invite you with pride to come celebrate their boy and his bride."
And for those who may not know, Nellie's Southern Kitchen was inspired by Kevin Jonas Sr.'s grandmother Nellie Jonas who passed away in 2011.
E! News has learned the kitchen was closed this Sunday for a private event.
Before enjoying a tasty meal, Priyanka was seen wearing a white dress with a floral print as she held hands with her man. As for Nick, he kept things handsome in a forest green button-down and dark pants.
Watch:
Priyanka Chopra Shares Loving Selfie With Hubby Nick Jonas
Social media posts also showed the couple walking out to Joe Cocker's "You Are So Beautiful" before sharing a piece of cake together.
Ever since becoming husband and wife, both Nick and Priyanka have continued to take their love story around the world. In addition to a Caribbean honeymoon, the twosome most recently enjoyed a date night at Craig's in Los Angeles.
On Monday, Priyanka shared a picture of her "fam jam" at the reception and thanked her in-laws and the restaurant for a "wonderful reception."
"We love you!" she wrote. "This was amazing."
"I can go into all of it and get all mushy, but I think the thing that really connected both of us was our love for family and faith and the importance of being connected to those," Nick previously shared with E! News' Jason Kennedy on the Today show. "They are always going to be there for you. We found that in each other as well, which is a beautiful thing and I'm excited to start our lives together."
Congratulations you love birds.