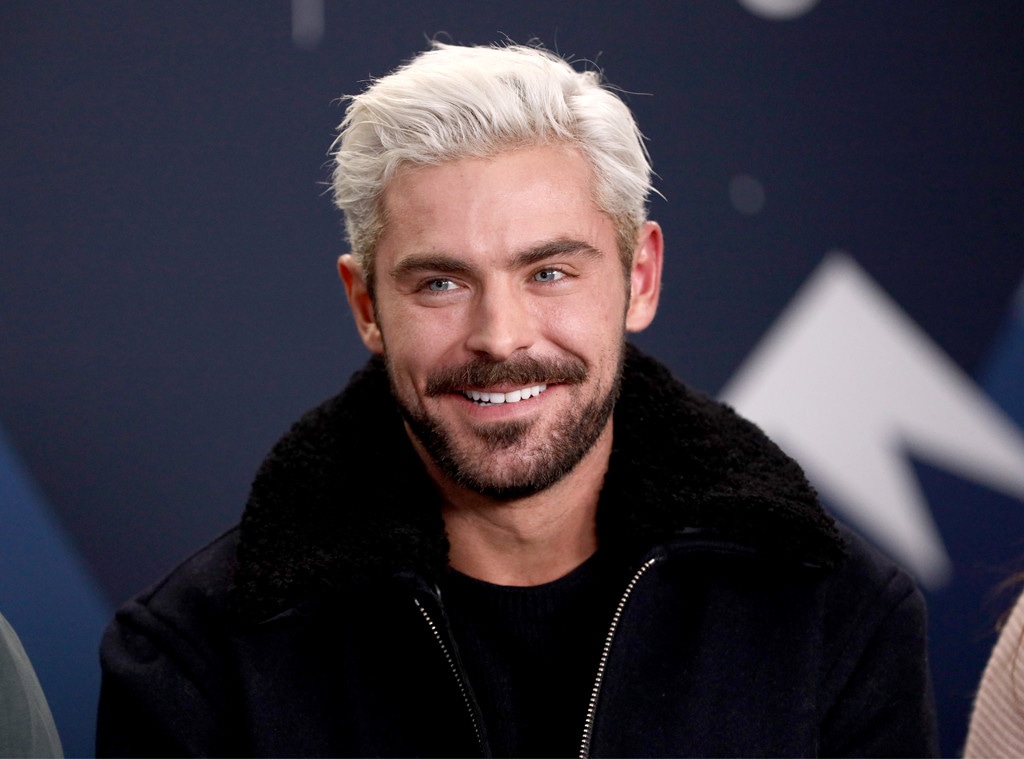 Rich Polk/Getty Images for IMDb
Get'cha head in the game, Zac Efron?
The 31-year-old actor showed off his new hair that went soaring, flying to new colors. In other words, say bye bye to his brown locks and hello to a...platinum blonde Zac Efron. 
Efron has been teasing the blonde hair a bit on social media because it's nearly impossible to hide under hats, but the new 'do made its official debut during a talk at the Sundance Film Festival's IMDb Studio. Efron, Lily Collins and fellow cast members in the spooky new film Extremely Wicked, Shockingly Evil and Vile chatted at the film festival and were surely a sight to be seen.
Efron plays serial killer Ted Bundy in Extremely Evil, and his talk today was timely given that Bundy was executed 30 years ago yesterday and there's a new Netflix documentary about him.
Efron has  toyed with different colored hair and styles before.
In March, the Greatest Showman actor posted a photo of himself on Instagram and his facial hair turned into stripes on his face. In that same pic, he had some sort of frosted tips look and a few different shades of blonde going on.
In July, Efron caused a bit of a stir when he got dreadlocks "just for fun." Maybe he did the platinum color for the same reason because blondes have more fun, right?
One of the first times we saw his lightened up look was when he showed off his abs played volleyball with some pals while vacationing in Mexico. He also foreshadowed the blonde in September while posing with Zendaya, but the hairdo that he was sporting might take a bit of time to grow out.
While some fans may see his new hairdo as indeed "extremely wicked" and "shockingly evil," all we're saying is that it's shockingly blonde and who wouldn't want to baywatch him any day of the week?