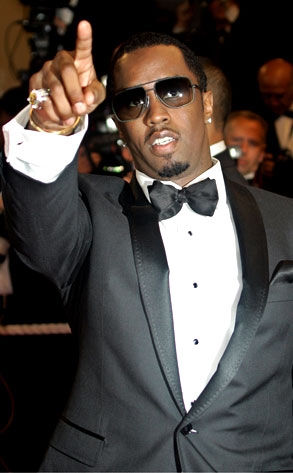 AP Photo/Lionel Cironneau
It's official: Diddy has boarded the crazy music train.
The king of hype has taken the art to a new level, announcing plans to release the high-concept album Last Train to Paris this fall, a would-be "electro-hip-hop soul funk" masterpiece that culminates in a love-seeking Eurail journey from London to Paris.
"I'm ushering in a new movement called 'train music,' " the rapper-turned-wannabe serious actor said.
"Last Train to Paris is deeper than any of the stuff I have made. It's a profound love story. It's me with my shades off. It's the truth."
It's also coming part and parcel with a movie version of the album, starring—who else?—Diddy himself.
Trapped In the Closet's got nothing on him.