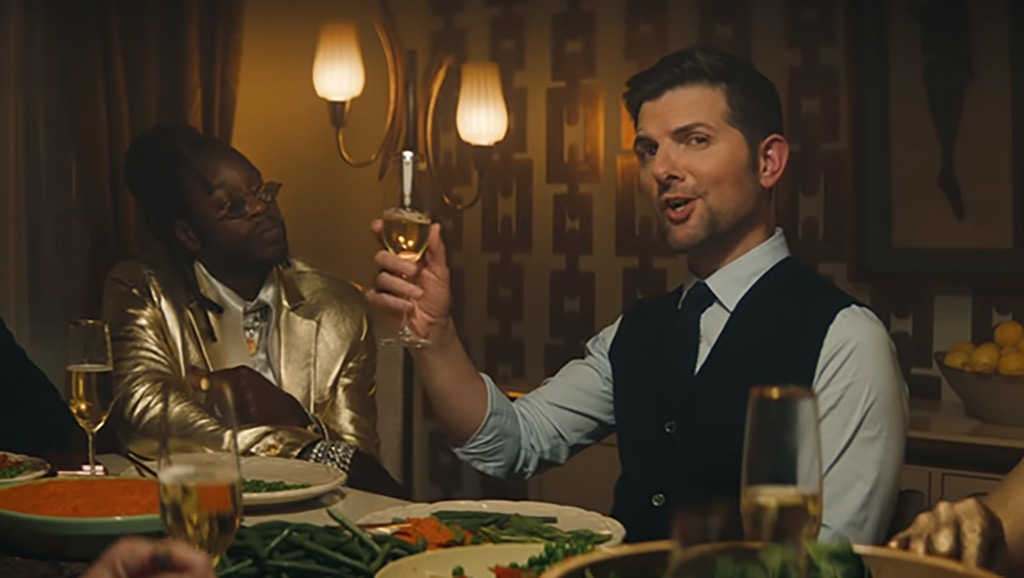 YouTube
Adam Scott is crossing off another item from his bucket list.
The Parks and Recreation star and rapper 2 Chainz teamed up for the ultimate collaboration on the song "Expensify This." Their luxurious music video features gold statues, famous cars and seafood, with all the receipts to back it up.
Moreover, the stars featured in the fun video were so excited to work on the project. "So much creativity and collaboration went into making this video," shared 2 Chainz. "It was really over the top and a lot of fun. I'm excited to be in the Expensify Super Bowl campaign and can't wait for everyone to see the spot."
Plus, Scott got to fulfill a lifelong goal. He said, "I've always wanted to be in a hip hop video and a Super Bowl commercial, so mission accomplished."
And the most exciting part is that fans can get in on the action!
For the first time in history, people can expense a music video. In a press release from Expensify, they shared, "From now until February 4, fans simply download the Expensify app and snap a photo of the various receipts in the video. Then, they submit the receipts for a chance to get actual cash or win the items themselves."
And what will the lucky winners go home with? Well, the prizes range from an "ice-sculpted sports car, an Audi R8 and a decked-out gold jet ski to a diamond-encrusted football and a gold 2 Chainz bust."
Download the app today for a chance to win!