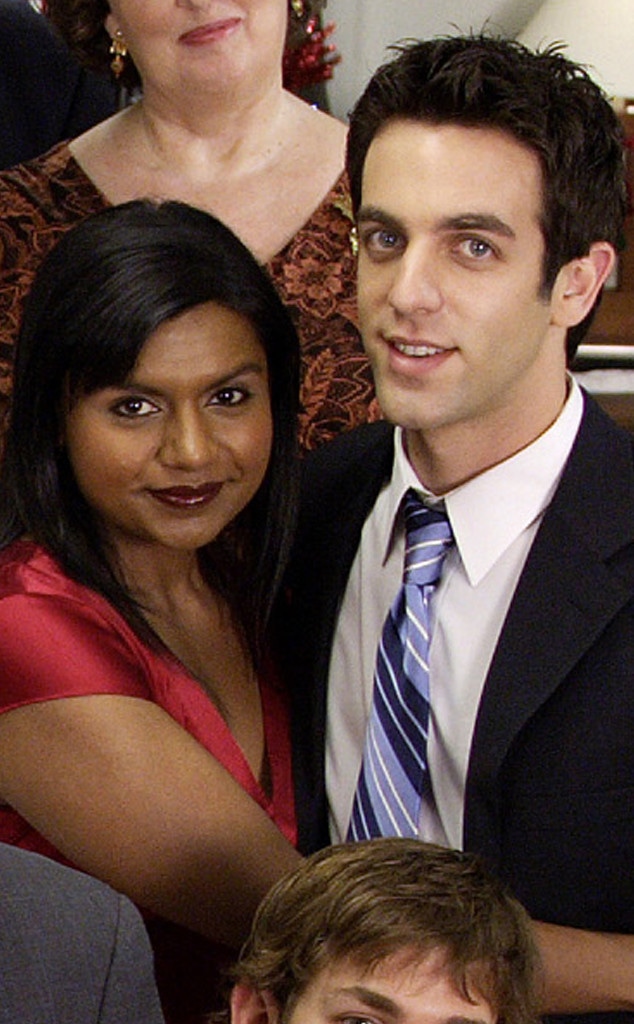 Paul Drinkwater/NBC/NBCU Photo Bank via Getty Images
Over the years fans and actors have speculated where the characters of The Office ended up after the 2013 farewell episode, but Mindy Kaling's recent assessment about Kelly Kapoor's whereabouts may be the best yet.
"There is not an insignificant part of me that thinks that Kelly might be in jail. Crime of passion? The character just kept a little bit more and more unhinged," Kaling told Variety. "I don't want to say that she murdered Ryan, but I am also not convinced that he's still alive in the world of The Office."
Kelly Kapor and Ryan Howard (B.J. Novak) had a, um, complicated relationship. The star-crossed lovers just couldn't figure out how to quit each other. In the finale, they were broken up…but ran off together after Ryan ditched his baby with Kelly's husband.
When E! News caught up with Jenna Fischer in 2018, she had some thoughts about where Jim (John Krasinski) and Pam ended up after they went off to Texas together.
"I like to imagine that she's working in some sort of artistic field, continuing on her streak of doing murals and being commissioned as an artist. I just love the idea that she's still expressing that artistic side of her," Fischer said. "And just enjoying watching her kids grow up with Jim. I hope they're really happy, you know? Wherever they wound up. I can't know. It's hard to think. We all want to know, right? Exactly. Well, maybe Greg Daniels will tell us."
There's been chatter about a revival of The Office, but nothing has come together officially just yet. Kaling said anything The Office executive producer Greg Daniels did is something she'd want to watch, love and want to help him with. So far, it's just been chatter, but several key players have expressed interest in reprising their roles from The Office in some form. However, Steve Carell, who is reteaming with Daniels for a new Netflix comedy, has said the show wouldn't be the same today with his character Michael Scott.
"I mean, the whole idea of that character, Michael Scott, so much of it was predicated on inappropriate behavior. I mean, he's certainly not a model boss. A lot of what is depicted on that show is completely wrong-minded. That's the point, you know? But I just don't know how that would fly now. There's a very high awareness of offensive things today—which is good, for sure. But at the same time, when you take a character like that too literally, it doesn't really work," Carell previously said.
The Office is now streaming on Netflix…for now.