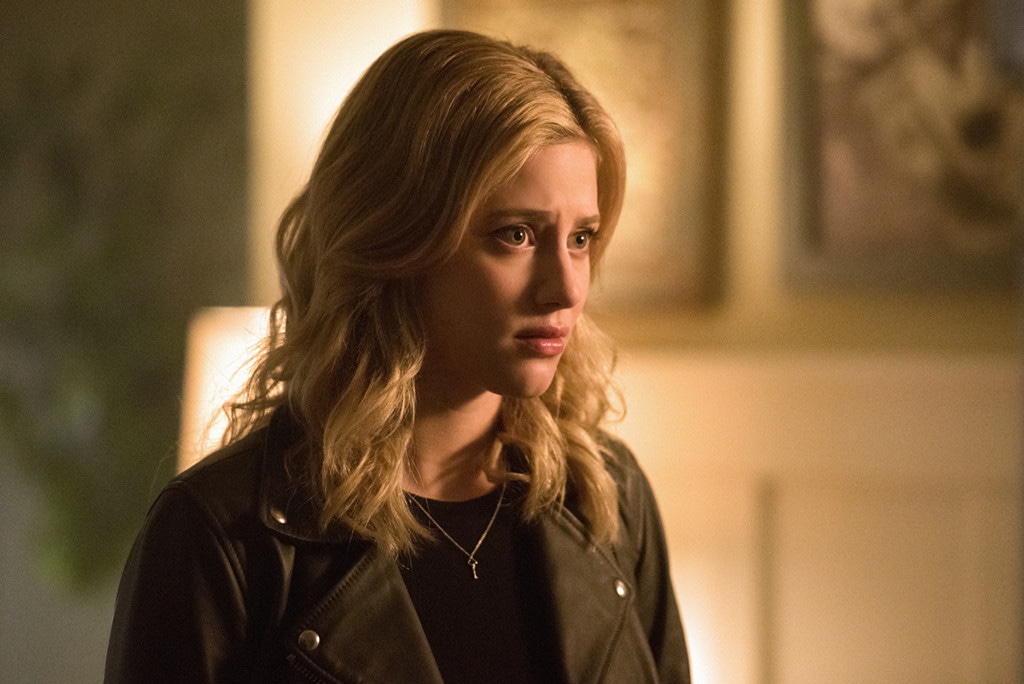 The CW
Well hello to The CW!
The network that gave us Riverdale and is currently in its 14,000th season of Supernatural is here to give us more of what we might not have even known we wanted in the form of two spinoffs and two new shows based on beloved titles. So far, these are just pilot orders, but we're here to tell you we'd like entire series of all of these, please! 
First up, we've got the Riverdale spinoff, which is called Katy Keene. It follows the lives of four iconic Archie Comics characters, including fashion legend-to-be Katy Keene, all in their 20s as they chase their dreams in NYC. It's a musical dramedy chronicling the struggles of artists trying to make it on Broadway, on the runway, and in the recording studio, created by Riverdale EP Roberto Aguirre-Sacasa and Michael Grassi. 
UPDATE 2/4: Per Deadline, Riverdale's Ashleigh Murray will be moving to star as one of the leads in Katy Keene as her Riverdale character Josie.
Deadline's description reads: "Spinning off from her time in the small town of Riverdale, a now 20-something Josie McCoy (Murray) sets off on a new adventure to make it in the big city. More determined than ever to break into the music scene as the next Diana Ross, Josie finds herself forging new friendships, falling into new relationships, and, one day, becoming the star she is destined to be." 
Now that's a spinoff. Maybe the strangely missing rest of the Pussycats will show up on Katy Keene as well! 
Next, we've got Jane the Novela, which Gina Rodriguez was tweeting about earlier. It's a spinoff of Jane the Virgin, described as a telenovela anthology series. Each season is based on a different fictional novel written by Jane Villanueva and narrated by Gina Rodriguez (as Jane). The first season will take place at a Napa Valley vineyard, "where family secrets and family members don't stay buried for long." Jane veteran Valentina Garza will write and EP, with Jane creator Jennie Snyder Urman and Rodriguez also executive producing. 
Then we've got the untitled Nancy Drew project, from Josh Schwartz and Stephanie Savage, along with Noga Landau. "Set in the summer after her high school graduation, 18 year-old Nancy Drew thought she'd be leaving her hometown for college, but when a family tragedy holds her back another year, she finds herself embroiled in a ghostly murder investigation—and along the way, uncovers secrets that run deeper than she ever imagined," the logline reads. 
COUNT US IN. 
Finally, The CW is also working on a pilot based on the 1987 movie The Lost Boys about vampires!
The logline: "Welcome to sunny seaside Santa Carla, home to a beautiful boardwalk, all the cotton candy you can eat...and a secret underworld of vampires. After the sudden death of their father, two brothers move to Santa Carla with their mother, who hopes to start anew in the town where she grew up. But the brothers find themselves drawn deeper and deeper into the seductive world of Santa Carla's eternally beautiful and youthful undead." 
The show comes from writer/EP Heather Mitchell, along with iZombie's Rob Thomas. 
Have you ever been more thrilled by a list of pilots? Because we're pretty thrilled right now and have already begun dream casting all of these in our heads. Will a Nancy Drew show finally happen after so many failed attempts? We can only hope!! 
The CW had previously ordered a Batwoman series starring Ruby Rose as well.