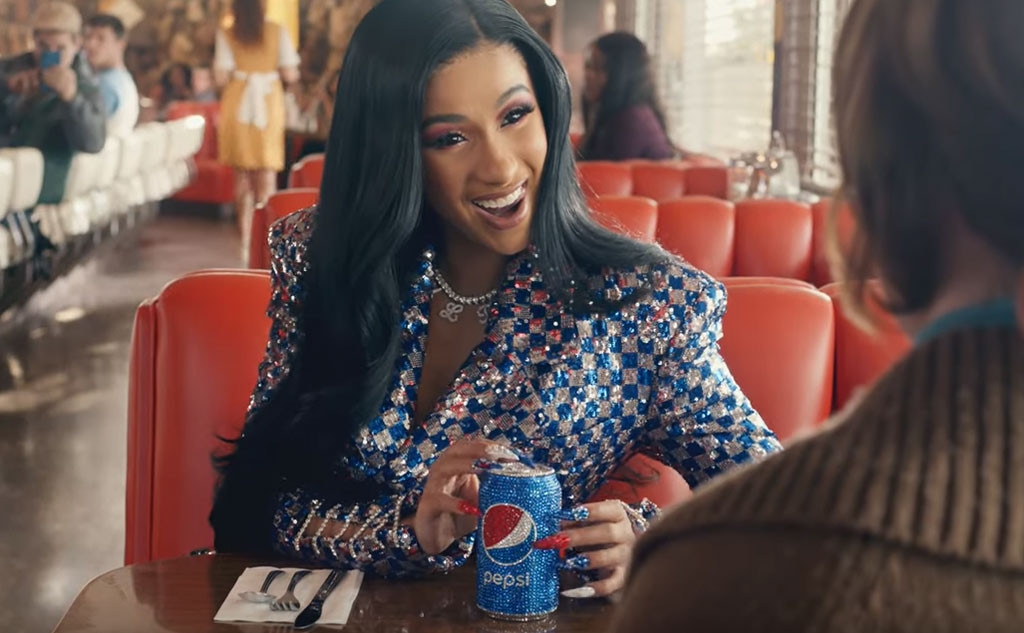 YouTube
Cardi B, Steve Carell and Lil Jon are here to tell you that Pepsi is more than OK, it's okurr or okaaay!
After sharing teaser clips over the last few weeks, Pepsi dropped the full commercial featuring the three stars on Monday morning. In the commercial, we see a woman at a diner ordering a Coke.
The waiter then asks the woman, "Is Pepsi OK?" 
Before she can answer, Carell, who is sitting at a table behind the woman, stands up and says, "Is Pepsi OK? Is Pepsi OK?! Oh! Are puppies OK? Is a shooting star OK? Is the laughter of a small child OK?"
Carell goes on to tell the waiter that Pepsi is "more than OK," before pointing to Lil Jon, who says Pepsi is "okaaaay!"
Then camera then pans to the entrance of the diner, where Cardi B walks in and says "okurr!"
 Watch Carell try to do Cardi's signature catchphrase in the hilarious commercial above!
Super Bowl LIII kicks off on Feb. 3 at 6:30 p.m. ET on CBS. 
Story was originally published on Wed, Jan. 23, 2019, 11:20 a.m.