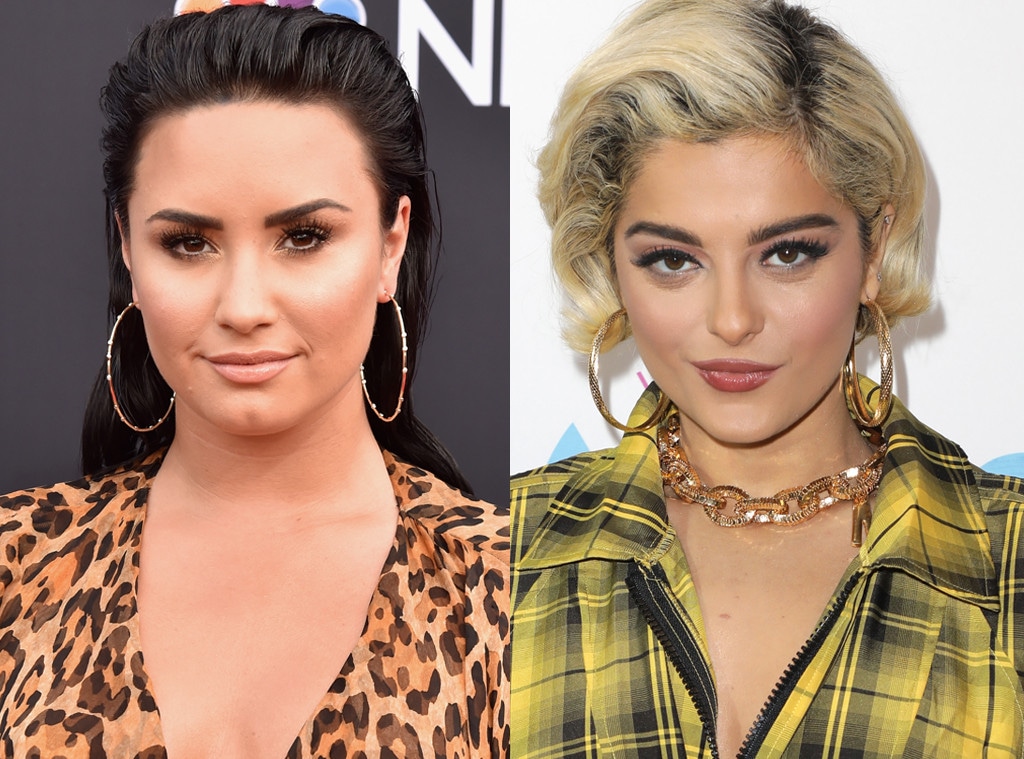 LISA O'CONNOR/AFP/Getty Images Alexander Tamargo/Getty Images for iHeartMedia
Demi Lovato is showing her support for Bebe Rexha.
Just days ago, the "Meant to Be" singer took to Instagram to reveal that unnamed designers do not want to dress her for the 2019 Grammys because she's "too big." Bebe, who is nominated for two Grammys at the award show, told the designers in her video message, "If a size 6/8 is too big, then, I don't know what to tell you, then I don't want to wear your f--king dresses, 'cause that's crazy."
"You're saying that all the women in the world that are size 8 and up are not beautiful and they cannot wear your dressed," Bebe continued. "So, to all the people that said that I'm thick and I can't wear dresses, f--k you, I don't wanna wear your f--king dresses."
"Im sorry, I had to get this off my chest," Bebe captioned the post. "If you don't like my fashion style or my music that's one thing. But don't say you can't dress someone that isn't a runway size."
"Empower women to love their bodies instead of making girls and women feel less then by their size. We are beautiful any size! Small or large! Anddddd My size 8 ass is still going to the Grammys," she concluded her caption, adding the hashtag #LOVEYOURBODY.
In response to her post, Bebe has received an overwhelming amount of support from fans and fellow celebs.
"F--king preach!!!" Demi commented on the video. "Love this and you for speaking your mind and using your voice!!!"
Neyo also commented on Bebe's post, writing, "Amen."
Designers have also been reaching out to Bebe after seeing her post, offering to dress her for the Grammys.
"Bebe we have been friends for a long time i got you! Call me," Michael Costello wrote on Instagram.
"We have dressed @BebeRexha a few times and would love to do it again!" Christian Siriano tweeted Tuesday.
We'll have to wait and see which lucky designer gets to dress Bebe for the Grammys!