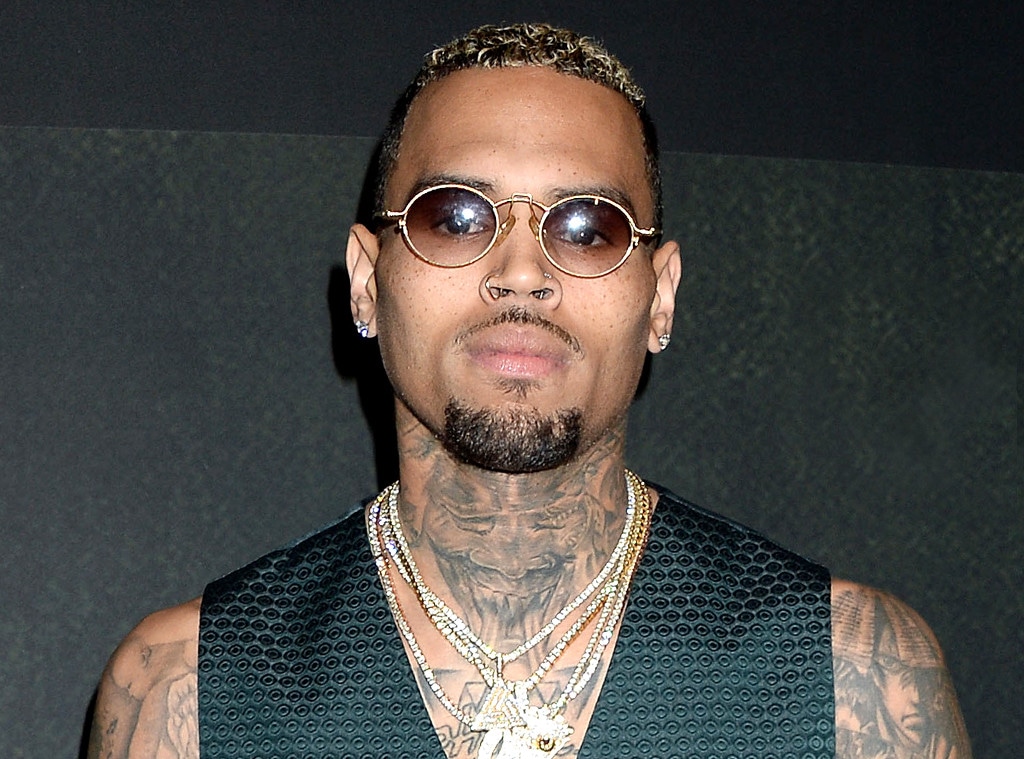 Broadimage/REX/Shutterstock
UPDATE: Chris Brown and his attorney Raphael Chiche have filed a lawsuit against his rape accuser. According to the complaint filed with the Paris Public Prosecutor, the charges are listed as "false accusation committed on January, 18 2019 in Paris, anyway on the French territory and not prescribed, provided for and published by Article 226-1 of the French Penal Code."
----
Chris Brown is taking his own legal action. 
On Tuesday, it was revealed that the star was being detained by police in Paris over accusations of aggravated rape and drug offenses. Later Tuesday, the star and two other individuals were released. Citing French prosecutors, TMZ reported Brown was released without bail and is free to leave the country. 
A source told NBC News, "The investigation is not closed at this stage and continues under the authority of the Parquet of Paris."
The star sounded off on social media with a since-deleted adamant denial. "I WANNA MAKE IT PERFECTLY CLEAR...... THIS IS FALSE AND A WHOLE LOT OF CAP! NNNNNNNNEEEEEEEEEEVVVVVVVVVVEEEEEERRRRRR!!!!!! FOR MY DAUGHTER AND MY FAMILY THIS IS SO DISPRESPECTFUL AND IS AGAINST MY CHARACTER AND MORALS!!!!!" he captioned a photo that read, "THIS B--CH LYIN.'"
Since the star's rebuttal, Brown is taking his defense one step further. His attorney Raphael Chiche confirmed to E! News that they are getting a defamation complaint ready and plan to file it today at the prosecutor's office. According to reports, a woman accused the star of raping her at a Paris hotel last week. 
Marc Piasecki/Getty Images
The star was photographed in Paris on Thursday ahead of Paris Fashion Week. While it's unclear what his plans were in the city, he shared a photo of himself during rehearsal in Paris on Monday. 
"Dance REHEARSAL! @dancer_boysmith got me working IN PARIS....," he captioned the shot. 
After news of his release, he shared a clip of himself dancing in the same studio, though it's unclear when the video was shot. The performer also shared photos of article headlines announcing his release from custody and posted a meme on his Instagram Story of a kid in awe over the land of "make believe." The meme was captioned, "Me when I hear untrue stories about Chris."
This story was originally published January 23, 2019 at 8:05 a.m. PST.