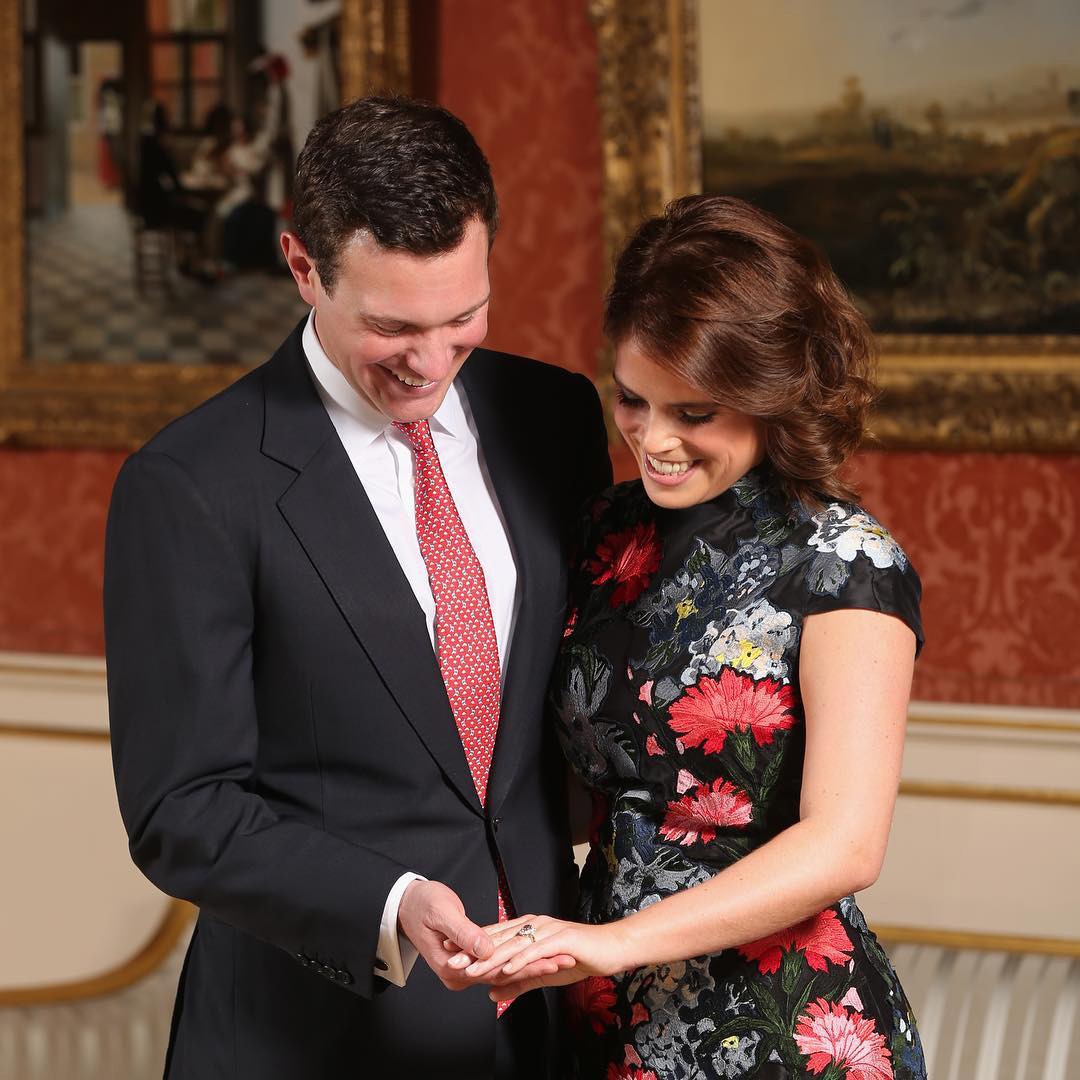 Jonathan Brady/PA Images
Princess Eugenie is taking a walk down memory lane and reminiscing about her engagement to Jack Brooksbank.
In a heartfelt Instagram post, the youngest daughter of Prince Andrew and Sarah Ferguson shared an early #tbt of her and her husband. It wasn't just any photo either. It was an intimate moment between the two lovebirds on the day they announced their engagement.
"#tbt to exactly this day last year—Jack and I announced our engagement," Princess Eugenie wrote. "What a year it's been since then and how exciting for 2019."
If the princess' latest Insta image looks familiar, it's because she shared a similar photo last March. It was her second post on the 'gram ever and she got over 21,000 likes. 
She kept things short and sweet, writing, "Think Jack said something funny."
Fast-forward to 2019, and the princess can't stop sharing behind-the-scenes moments of her and her husband.
Case in point: earlier this month, she shared an unseen photo from the day she got engaged, which was Jan. 1, 2018. The pair made the announcement a few weeks later.
In case you can't keep up with all of the royal news, the pair got married in Oct. 2018 at St. George's Chapel at Windsor Castle. The venue was reportedly at the same location where Eugenie's cousin, Prince Harry, married Meghan Markle on May 19. NBD!
Of course, guests included Prince William and Kate Middleton as well as the Duke and Duchess of Sussex. Prince George and Princess Charlotte were also part of the couple's party—George served as the page boy, while Charlotte was a bridesmaid.
To see more behind-the-scenes pictures of the pair, scroll through our gallery above. It features all of the swoon-worthy images from their wedding day!