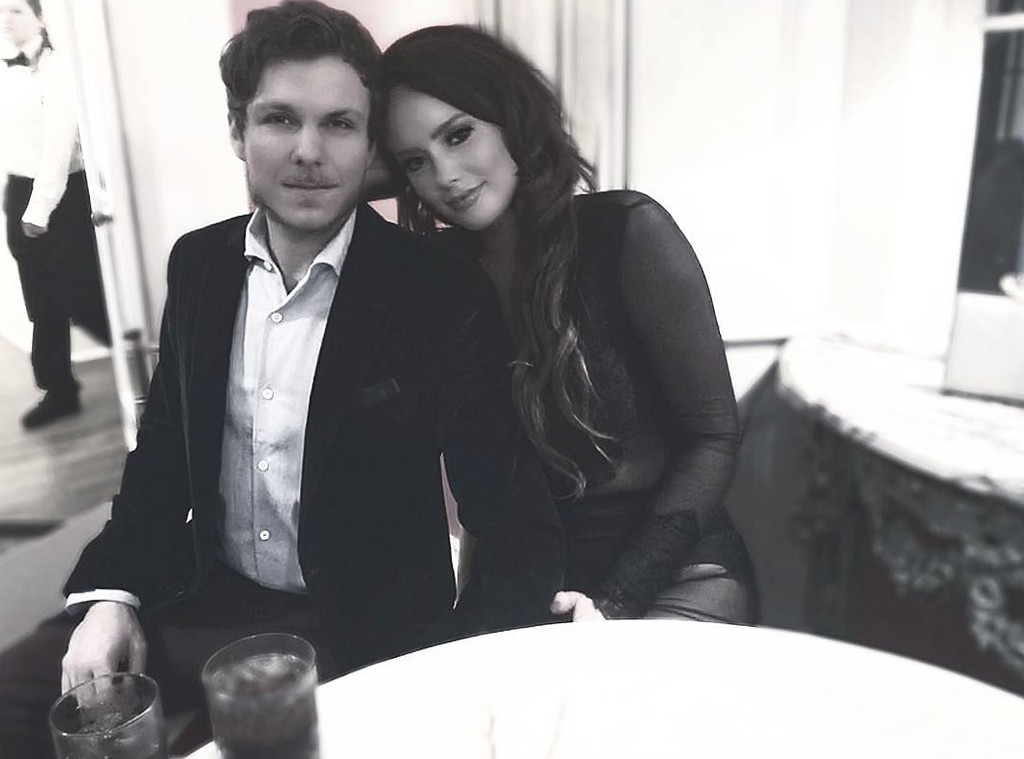 Instagram
From the looks of things, Kathryn Dennis has found herself a good man.
Over the holiday weekend, the Southern Charm star headed to social media where she posted a photo with Hunter Price.
While it may look like two friends hanging out in Charleston, the comments suggest Kathryn has a new boyfriend in her life.
"OoOoOoOoO Insta Offish," Naomie Olindo wrote in the comments section after her co-star shared her cozy pic. Kathryn later replied, "Right? tH@t$ wHeN u KnO iT$ rE@L amirite??"
Co-stars Austen Kroll, Chelsea Meissner and Cameran Eubanks also "liked" the Instagram photo that got fans buzzing online.
Perhaps the real sign that this is a special romance is the fact that when one fan asked who the man was, Kathryn responded with: "My person." Awww!
So who is this Hunter?
The singer appeared on America's Got Talent in 2018 where he performed in front of Howie Mandel, Heidi Klum, Mel B, Simon Cowell and guest judge Olivia Munn.
While he was eliminated during judge cuts, the guitarist has carried on with his career and recently released a new single called "Left Behind."
Southern Charm fans have been rooting for Kathryn after she documented her rocky relationship with Thomas Ravenel. While the couple broke things off long ago, they have tried to co-parent their two kids with as little drama as possible.
As for whether or not this new couple will make the upcoming season of Southern Charm, that is to be determined. For now, fans will be raising a glass to a new year and a possible new love. Ba Ba Doo!  
(E! and Bravo are part of the NBCUniversal family)