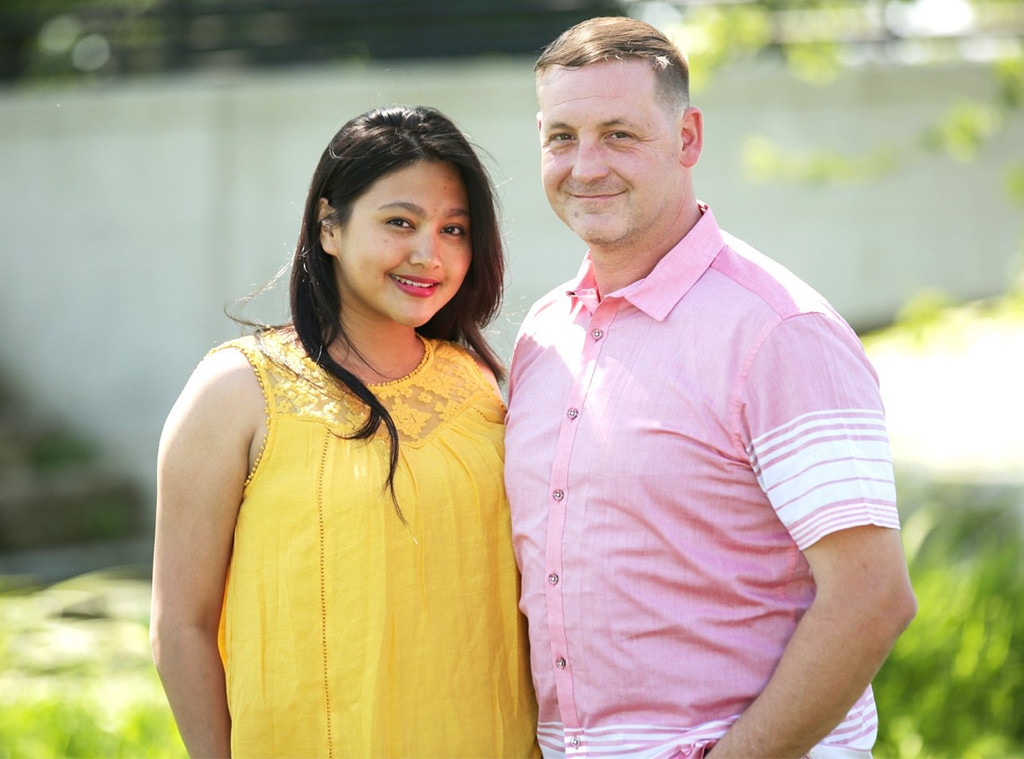 TLC
Eric Rosenbrook is speaking out following an "altercation" with wife Leida Rosenbrook.
E! News has confirmed that Wisconsin police visited the 90 Day Fiancé couple at their Baraboo, Wisc. home on Sunday after they received allegations of abuse. Blogger John Yates obtained and posted screenshots of messages about the altercation, in which Leida alleged that Eric "pulled my hairs really hard and grab it until I can stand up and grabbed my wrist both of them and put me on the corner." She also claimed she then "was about to kill my self with a knife." Leida reportedly was stopped by Eric, who then "abused me after that." 
E! News has not been able to independently verify the validity of the alleged text messages.
"A domestic incident did take place between Eric and Leida on 1/20/19," a message on Leida's Instagram Story read Monday. "The couple asked that you please respect their desire to keep things private at this time."
On Sunday, the day of the police visit, Eric posted a photo of him and Leida with the caption, "Good times and great memories. Once the haters get bored, we'll return to making these. Just hang in there hon. Don't let them get you down."
After reports of the incident surfaced, Eric went on Instagram Live and addressed the "altercation."
"Leida and I had an altercation," Eric can be heard saying in the Instagram Live video, captured by fan accounts on social media Monday. "She was threatening self-harm, I wrestled a knife from her. But my training took over, it triggered my training...and I went too far. Nothing serious was caused, other than emotional trauma, which is severe. I may have scratched her scalp, I did not realize I did that. After I wrestled the knife from her, my training took over and the only thing I could think of was to restrain her."
"It went too far," Eric continued. "I attempted to stand her up on her feet so I could look her in her face and restrain her wrists, but I pulled her up by her hair. She did not resist, had she resisted it may have snapped me back to reality and I would not have done it. I like to believe that I would not have continued to do it that way."
"I do not excuse how it happened, I know I should've handled that differently," Eric went on to tell his followers. "After I stood her up I had to restrain her wrists, I was afraid of her hitting herself or myself. We argued and fought a little bit, not physically after that. I kept her against the wall in the kitchen, the corner as she says, it's not really a corner, it's just the end of the kitchen. And I kept her there because she would've had to pass the sink again and the knife, and knives, so I kept her there, I did not let her pass."
"She insisted that she wanted to call the police," Eric continued. "I obliged, I said, 'OK.' We called the police department, an officer responded, he took both our sides. It was very calm at that point, and they took her to the hospital for evaluation."
Eric went on to say that he offered to stay at a hotel to give Leida "some space."