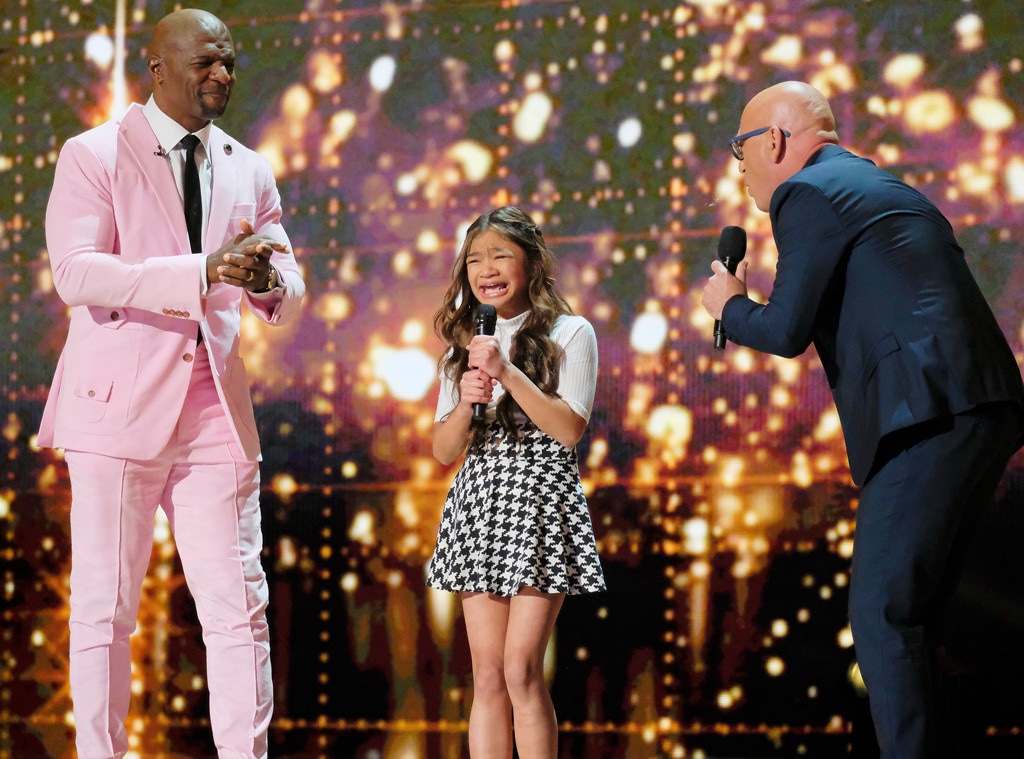 NBC
Could Angelica Hale be the one to beat?
The 11-year-old America's Got Talent veteran competed in season 12 of the NBC reality show and was runner-up during that competition. Now, she's back in front of the judges for America's Got Talent: The Champions and is already a finalist.
Hale, who previously received a Golden Buzzer from Chris Hardwick during season 12, received her second Golden Buzzer from judge Howie Mandel after a performance of Rachel Platten's "Fight Song."
"I actually think coming second in a show like ours is probably the hardest thing, particularly your age to deal with," Simon Cowell said.
"You know, tonight I really am fighting for my place here at AGT: Champions," Hale told the judge.
After her performance, Heidi Klum told her she came here to win, Mel B said she had an incredible voice and described her as a firecracker. "I can also see your hunger to win this competition," Mel said. "But having said that I thought you would've taken this song and put your own Angelica twist on it, because you have the tools to do that."
That got boos from the audience. And that's where Mandel came in.
"If I could do anything, I'm going to help you win this fight," Mandel said as he pushed the Golden Buzzer.
"I can't believe this is actually happening to me," Hale said. "This is a dream come true."
America's Got Talent: The Champions airs Mondays, 8 p.m. on NBC.
(E! and NBC are both part of the NBCUniversal family.)