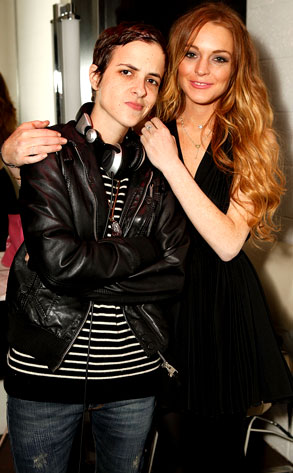 Jeff Vespa/Getty Images
Here's something that might finally put all those breakup rumors surrounding Lindsay Lohan and Samantha Ronson to, well, rest.
A source tells E! News that while Linds was at the Silver Spoon Oscar Lounge in L.A. on Wednesday, the actress expressed interest in a mattress giveaway and was overheard saying, "Oh, Sam needs a new bed."
"She seemed more in love than ever before," says our source. "No trouble at home."
Perhaps. But then again, that wasn't exactly Sam who Linds was spotted out with just a few hours later…