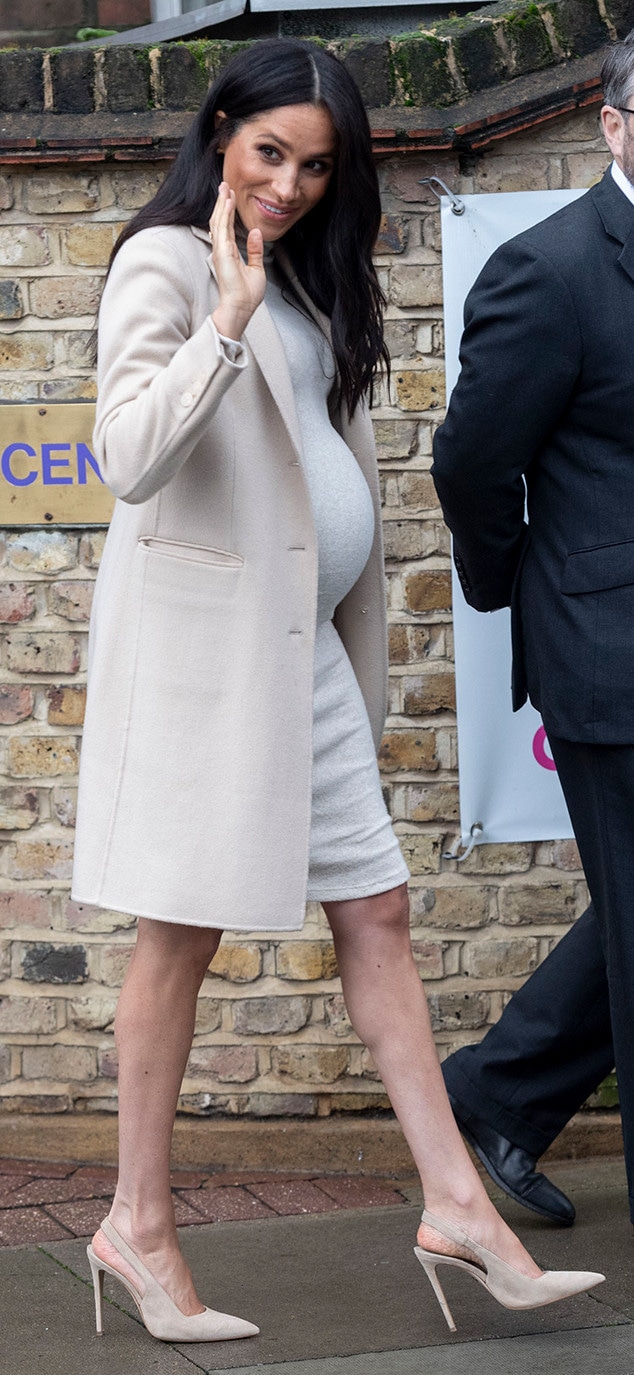 Mark Cuthbert/UK Press via Getty Images
Meghan Markle may just be the ultimate millennial.
Makeup artist Daniel Martin took a trip to London over the weekend and stopped by for a quick reunion with the Duchess of Sussex herself. Martin posted a photo from their day together, which included tea and chocolate truffles. They also had some avocado toast, which is the ultimate shout out to Meghan's native California. There are also those who believe avocado toast is the reason why millennials can't afford to buy homes, but that's beside the point.
Plus, it turns out that although she lives in Kensington Palace now (soon to be Frogmore Cottage), the former Suits star hasn't lost her cooking skills.
"Back to our Tig days," Martin captured the photo with a heart emoji. "Thank you Meghan for being the consummate hostess this weekend and still being the #avocadotoast whisperer, YUM!"
According to Martin's website, he considers Meghan to be a "loyal client." He even did her makeup for her royal wedding to Prince Harry.
Food education and cooking has played a large role in Meghan's role life. After all, Harry popped the question while they were cooking dinner together in their cottage.
The Duchess' first palace event revolved around the culinary world. On Sept. 20, she hosted a gathering that supported the Hubb Community Kitchen in West London. She even wrote the foreward and recorded a video for Hubb Kitchen's cookbook.
"In January 2018, as I was settling into my new home of London, I met a group of women whose community had been affected by the Grenfell Fire. They had decided to get together to cook fresh food for their families and their neighbors," she said in the video clip. "I immediately felt connected to this community kitchen. Like these women, I'm passionate about food and cooking as a way of strengthening communities."
Food was an integral part to her now-shut down blog, The Tig, as well.
The 37-year-old took her cooking skills down under during her first royal tour in October. She and Prince Harry traveled to Australia, New Zealand, Tonga and Fiji. While in Dubbo, New Zealand, Meghan gifted some locals with a homemade banana bread.
If these past few royal months have shown anything, it's that the future Baby Sussex will be very well-fed!