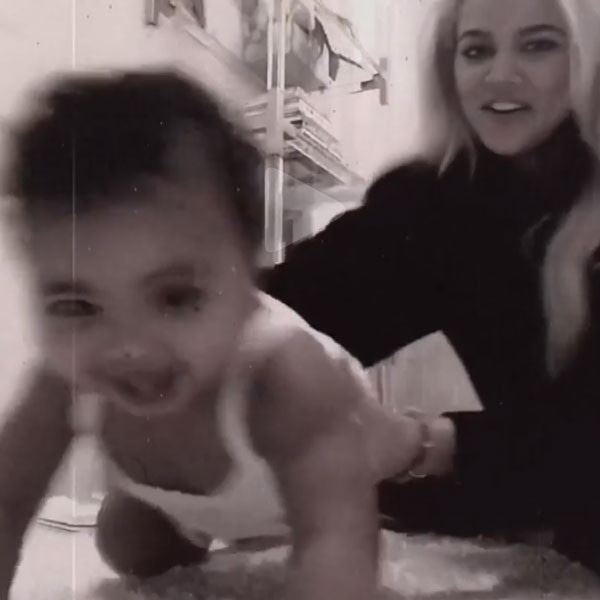 Instagram
True Thompson is crawling!
Khloe Kardashian and Tristan Thompson's daughter is growing up so fast. On Sunday, the Keeping Up With the Kardashians star shared an adorable video of her baby girl crawling. The sweet social media post shows 9-month-old True giggling as she tries to get to her mom's phone.
"No, that's my phone!" Khloe laughs as she shares a playful moment with her daughter. 
"The ultimate sound," the Good American co-founder captioned the post, referring to True's giggles.
It's hard to believe that, in just a few months, Tristan and Khloe's baby girl will be celebrating her first birthday!
In November, Khloe shared with her fans that True had said her first word.
"I can't believe my baby is seven-months-old!" Khloe wrote in a post on her app in November. "True now has three teeth and she's going to crawl any second. She also smiles constantly, but I still can't get that little munchkin to laugh unless I tickle her. Maybe I'm just not funny, LOL. She also says 'dada,' but I think she means 'mama.' [wink emoji]"
And now, just months later, True is sharing laughs with her mom!