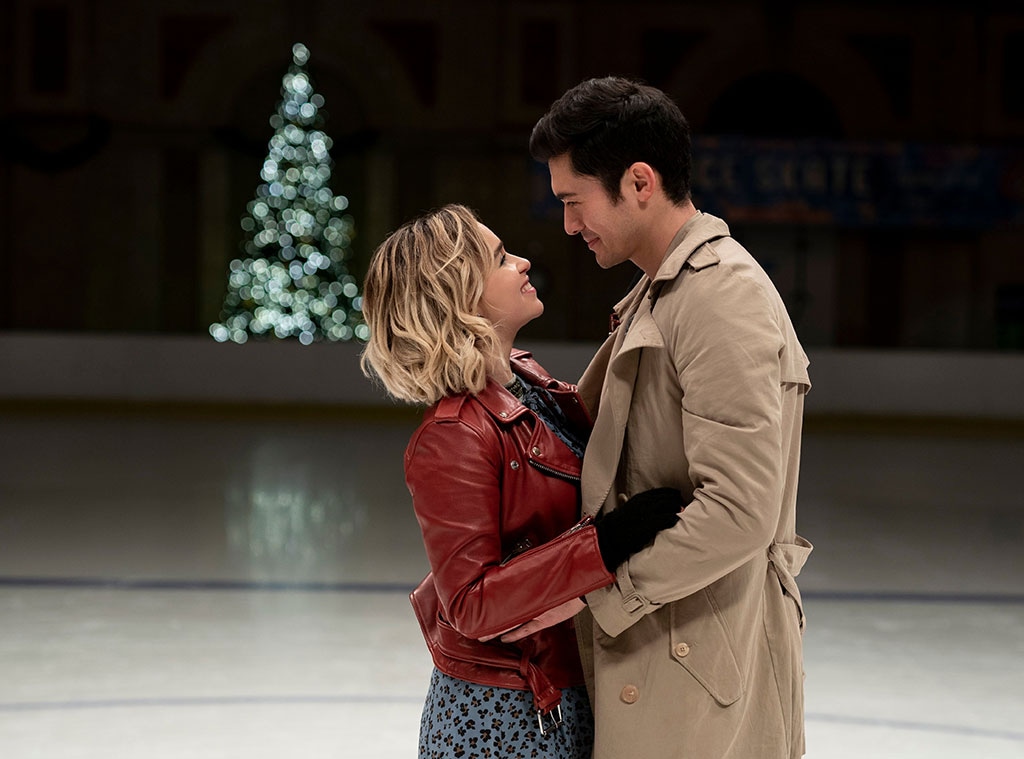 Jonathan Prime/Universal/Kobal/Shutterstock
Christmas came early Friday morning.
Henry Golding shared the first look at the Universal Pictures film Last Christmas, co-starring Emilia Clarke. Directed by Paul Feig, from a script by Bryony Kimmings and Emma Thompson, the British romantic comedy also stars actresses Rebecca Root, Thompson and Michelle Yeoh.
"Mark my words, this one is going to be special..." Golding wrote on Instagram. "First official look at Kate and Tom from @lastchristmasthemovie. November could not come any sooner!!"
Slated for a Nov. 15 release, Last Christmas takes its name from the Wham! hit of the same name. "I'd met with George Michael. He was concerned about the homeless, which is a large part of this story," Thompson told The Daily Mail. "We spoke a lot about life and death, and there's a lot of that in this film as well." The movie will not be a glossy musical like Mamma Mia! or dramatic like the biopic Bohemian Rhapsody: "It's inspired by the songs and inspired by him."
Set in 2016, against the backdrop of Brexit and Donald Trump being elected President of the United States, the director said the film is "first and foremost a love story"—one that provides "a chance to go against so much intolerance and see what a melting pot London, and the world, is."
Clarke, whose character works as an elf in a Christmas shop, is "not quite fully formed as an adult," the actress admitted. "She hasn't got her act together." In fact, until Kate meets Tom (Golding)—who's her polar opposite—she's "always on her phone, always on Tinder, always getting drunk." As for Tom? "He's out of sync with the modern world," Golding explained to The Daily Mail. "I think he sees [Kate] as a bit of a lost soul and tries to bring her out of herself."
Ready for romance? As Universal Pictures says in the film's logline: "As London transforms into the most wonderful time of the year, nothing should work for these two. But sometimes, you gotta let the snow fall where it may, you gotta listen to your heart...and you gotta have faith."
Clarke, Feig, Golding and Yeoh recently held a contest via Omaze in support of RAICES. The winner, who will be named on or around Jan. 25, will meet the stars on the film's set in London.
(E! and Universal Pictures are both members of the NBCUniversal family.)