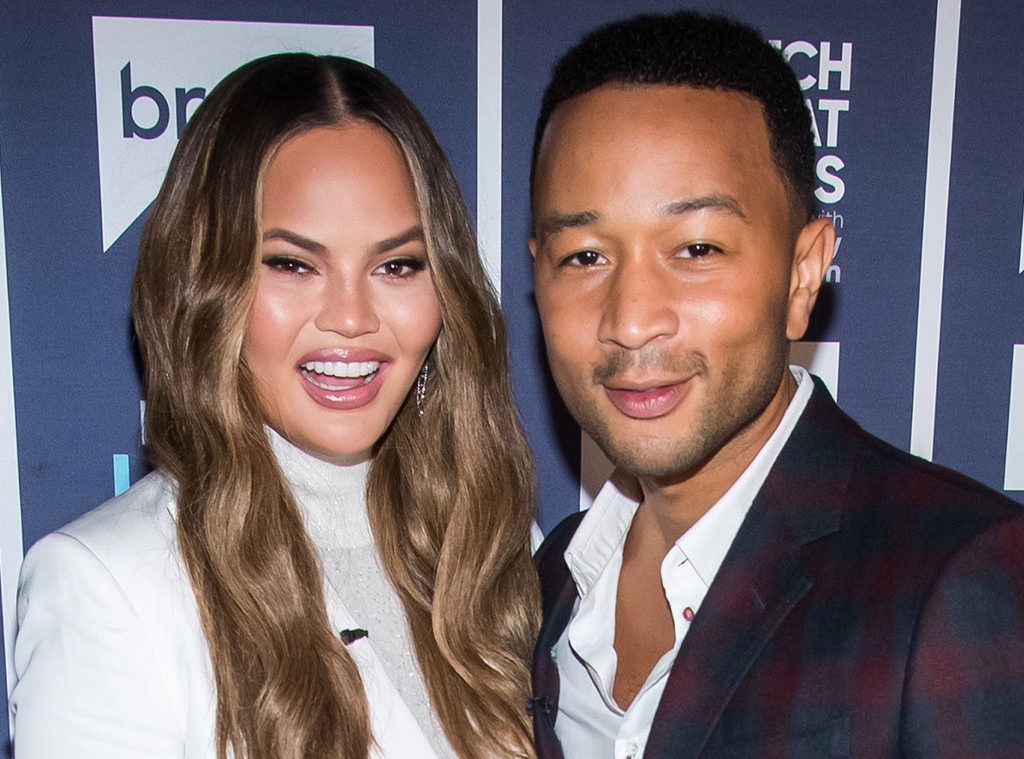 Charles Sykes/Bravo
John Legend doesn't speak for Kanye West—and he doesn't pretend to, either.
But considering their close friendship, a Watch What Happens Live With Andy Cohen viewer called into the show Thursday night to ask he how he feels about the rapper's polarizing tweets.
"Yeah, well, you know...When I see some of it, I just shake my head," the singer admitted. "A lot of people that love Kanye, that love his music, they're like, 'I don't agree with a lot of the things he says.' And, you know, he loves it. He says what he's gonna say, and it's on him. It's weird, because I get asked about it all the time...I can't be accountable for what he's gonna say. Truly!"
Considering how outspoken she is on Twitter, Legend's wife, Chrissy Teigen joked, "The roles are probably reversed in this!" That being said, she also understands the position West's wife, Kim Kardashian, finds herself in whenever he goes on a Twitter spree. "All you want to do is protect the person you love and be able to defend them at all costs. It really is tough, because we all have our separate identities. We believe different things," Teigen said. "As much as you love somebody, they're going to eff up sometimes and they're going to say weird things."
Kardashian herself spoke about West's tweets when she appeared on Monday's after-show.
"He goes through phases," she said. "You know, he made a good point the other day. He was like, 'Look, some people express themselves—whether it's about a person, like, in diss records'—and he's like, 'I've never done that. Some people see a therapist. Some people [do] this. To me, Twitter is my therapy, and it's legal. So, I'm not doing anything to hurt anyone. I'm not being irrational and doing something physical because I'm upset or frustrated...' He's like, 'People can end up in jail for the things that I'm thinking, but instead I just tweet it all. It might be 150 tweets, but that's how I get it out, and then I feel better, and then I'm over it for a while.'"
(E! and Bravo are both members of the NBCUniversal family.)