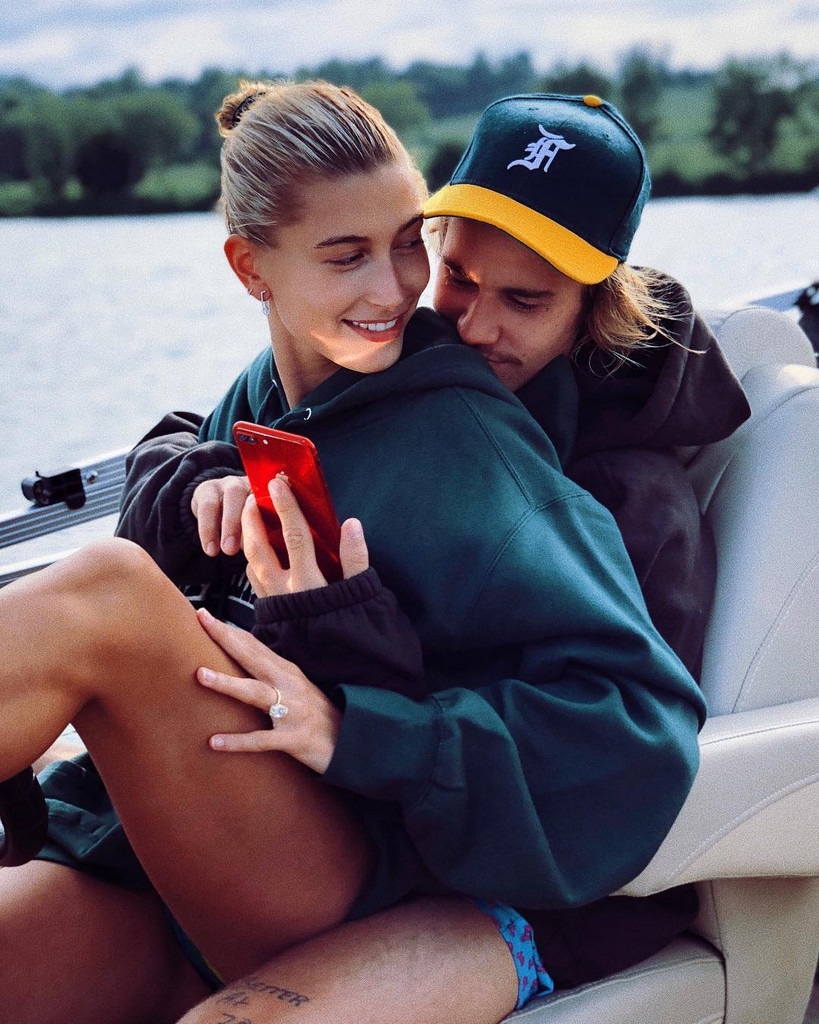 Instagram
It looks like Hailey Baldwin has the stamp of approval from her mother-in-law. 
Sure, Justin Bieber's mom Pattie Mallette may "like everyone," like he famously sang in "Love Yourself," but it looks like the new Mrs. Bieber is at the top of her list. 
The proof is in this new picture shared on Instagram. Mallette and the 22-year-old model posed for a selfie together, but the sweetest part? Check out the caption. 
"What a gift!" Bieber's mama wrote of their snap together. It sounds like Mallette is definitely happy to have Baldwin in the family. 
It's been four months since Baldwin and Bieber secretly tied the knot at a New York City courthouse back in September, not long after their July engagement. While they took fans by surprise with the low-key vow exchange, the two will celebrate their union with another wedding not too far away. 
In fact, the couple was aiming for a celebration this month, but timing was not exactly on their side. 
"They have a wedding planner and were hoping to make a January date work. They can't wait to celebrate with family and friends and have a big party. But, January is here and they are still working out details and planning," a source previously explained to E! News. 
The two "aren't going to rush it and want to make sure that its everything they want it to be," the source added. "They've tossed around different ideas for where to do it and they are still going back and forth. They've met with their pastor numerous times to discuss the religious ceremony and figure out exactly what they want."
No matter what, it's coming. "It's all in the works, but still being discussed," the source noted. "There is some stuff behind the scenes that's being figured out."
And in the meantime, Hailey and her new mother-in-law can bond over planning.