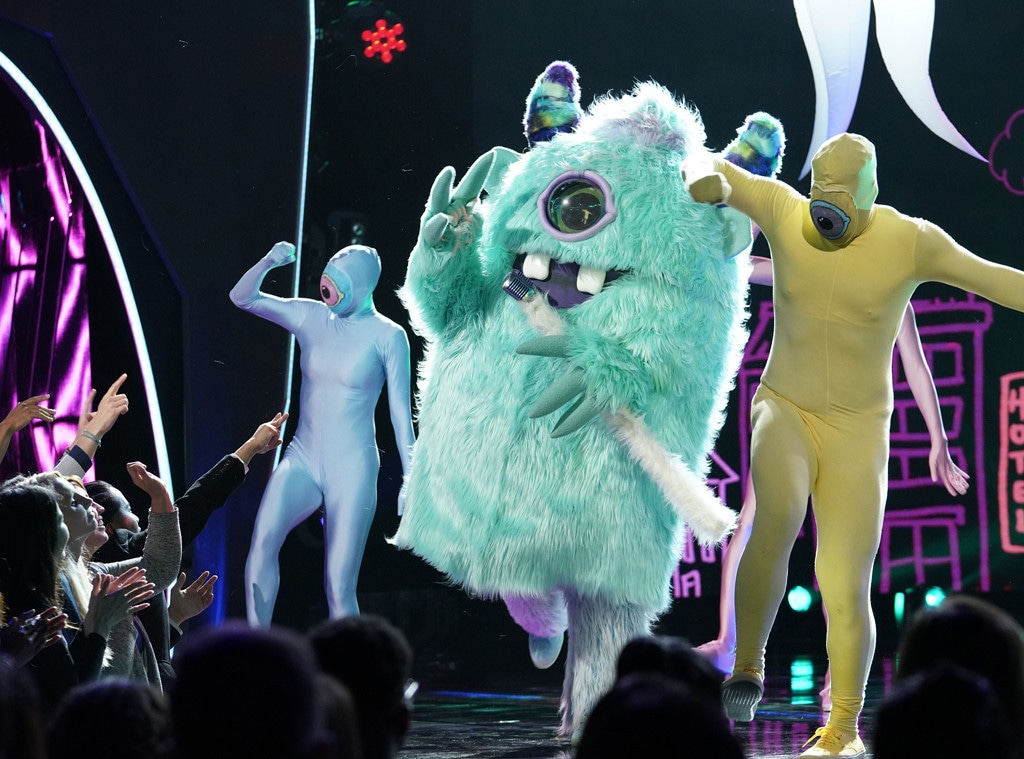 Fox
Who is the Monster?!?! 
Of all the masked singers on The Masked Singer, the Monster is the one that has perhaps driven us the craziest. He's a very good singer, and his clues are very specific. He was on top of the world, then the world called him a monster so he went into his cave, and now he's trying to make a comeback. Now, thanks to our exclusive sneak peek below, we've got a new clue. 
"I like to keep my head in the game," he tells the celeb panel. 
They immediately assume he's an athlete, and we're over here thinking it's a High School Musical reference (Corbin Bleu, is that you?) 
In case you forgot, the Monster first appeared in the first episode, performing Queen's "Don't Stop Me Now." It was an impressive performance, and these were the clues we took away from it:
He's male, he's a monster because that's what the world labeled him, he's here to rewrite his mixtape to prove that he's more than just "puff and fluff," was at the top of his game but the game turned on him so he retreated into a cave to take a break from the public eye, now here to set the record straight to show the world that no one can stop him, says he's not a professional singer "to everyone." Now we can add that he likes to keep his head in the game.
But does that help us? Unclear! 
The Masked Singer airs Wednesdays at 9 p.m. on Fox.