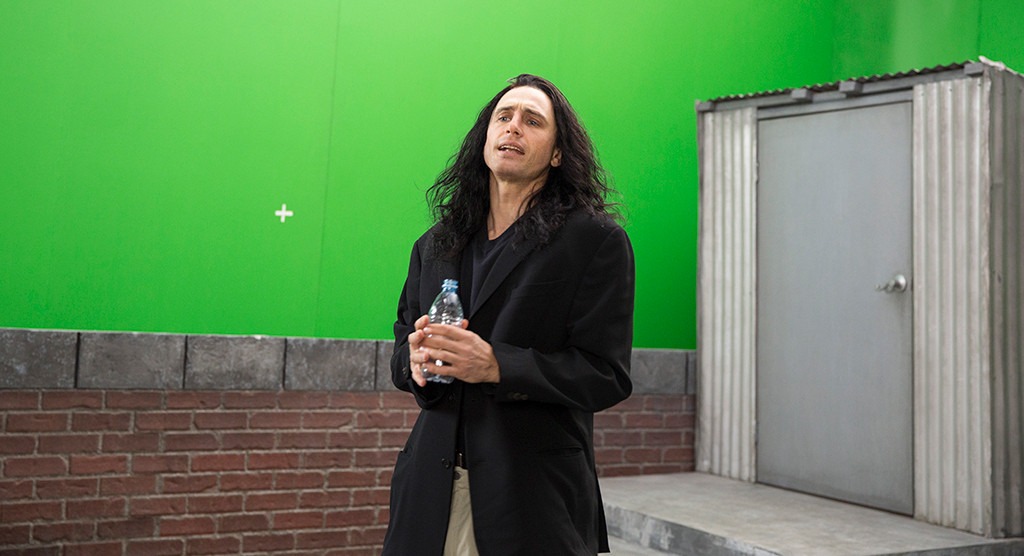 Photo by Justina Mintz, courtesy of A24
James Franco and his former film student have settled a lawsuit over Franco's movie, The Disaster Artist.
According to Variety, Ryan Moody filed a lawsuit in March 2018 against Franco's production company, Rabbit Bandini Productions, as well as Seth Rogen's Point Grey Pictures, both of which produced the 2017 movie. Moody, who was once a student in Franco's UCLA film class, claimed that he was deceived, leading him to give up the rights to five early drafts that he wrote for the movie, for only $5,000.
Moody claimed in the docs that, back in 2013, Franco asked him to adapt the book, but was later replaced when Point Grey Pictures wanted to hire more experienced writers.
Moody also alleged that he was promised an associate producer credit on the film, which he did not get it.
Now, Moody's attorney Brian M. Grossman confirms to E! News that the matter between his client and the production companies has been resolved. Court documents obtained by E! News also show that Moody's attorney filed a request for dismissal on Jan. 8. Terms of the settlement have not been revealed.
E! News has reached out to Franco's production company and attorney for comment.