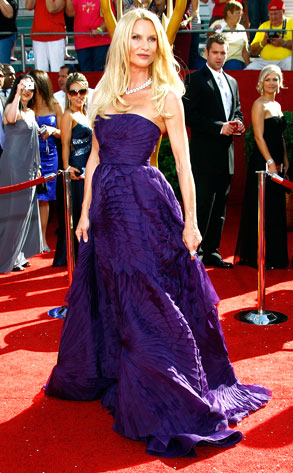 Frazer Harrison/Getty Images
Like the very smart moving-forward type she is, Nicollette Sheridan was "rather professional" when she said goodbye to some of her fellow Desperate Housewives players last week. "It was great working with you," Ms. S. said to several fellow DH types, all cheery, big smiles.
"She was way nice," piped an on-set source regarding Sheridan's exit from the hit show, a sad note we broke last week. But did that stop the talk about Ms. Sheridan?
Hardly: