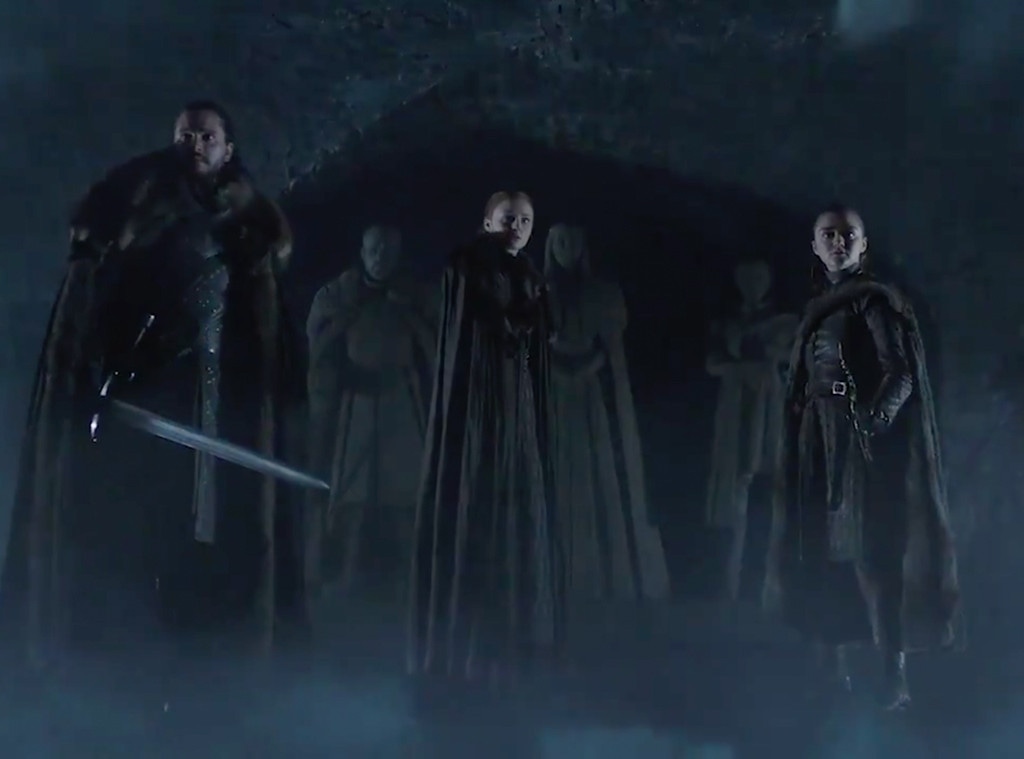 HBO
Not only did HBO reveal the premiere date for the final season of Game of Thrones, but the cable channel also dropped a mysterious teaser featuring Sansa Stark (Sophie Turner), Arya Stark (Maisie Williams) and Jon Snow (Kit Harington).
It's not actually new footage from the seas, rather a promo specifically shot for just that, promotion. It features the remaining Starks (but not Bran) and voiceovers from those long gone from Westeros—and it was enough of a tease to rile up the dedicated fans from around the world, including Saturday Night Live star Leslie Jones.
See Jones' simple, yet relatable and hilarious reaction below.
Jones wasn't the only one to take to Twitter to react to the teaser—and express their feelings on waiting.
There's a Michael Scott GIF for all occasions, including this one.
We really feel this one, but it's only been 16 months, with roughly 90 more days to go. Again, feel you.
Game of Thrones returns Sunday, April 14 at 9 p.m. on HBO.