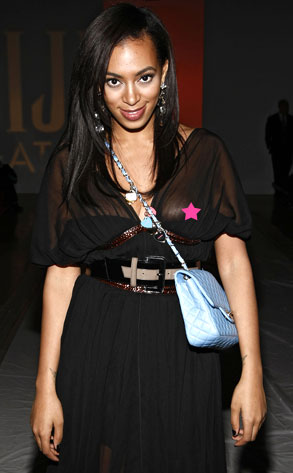 Brian Ach/Getty Images
Solange Knowles is not having a good week—and it's only Wednesday!
The singer and younger sister of Beyoncé was rushed to the hospital yesterday after fainting at an airport on her way home from Mercedes-Benz Fashion Week in New York. She was treated for dehydration and low blood pressure.
"Woke up to 8 random people over me, laid out on the floor in baggage claim!" Knowles posted on her Twitter page early this morning. "Guess I passed out! Scary. Hooked up to IV now. Apparently I'm super dehydrated."
It sounds like things began to go wrong early in her flight.