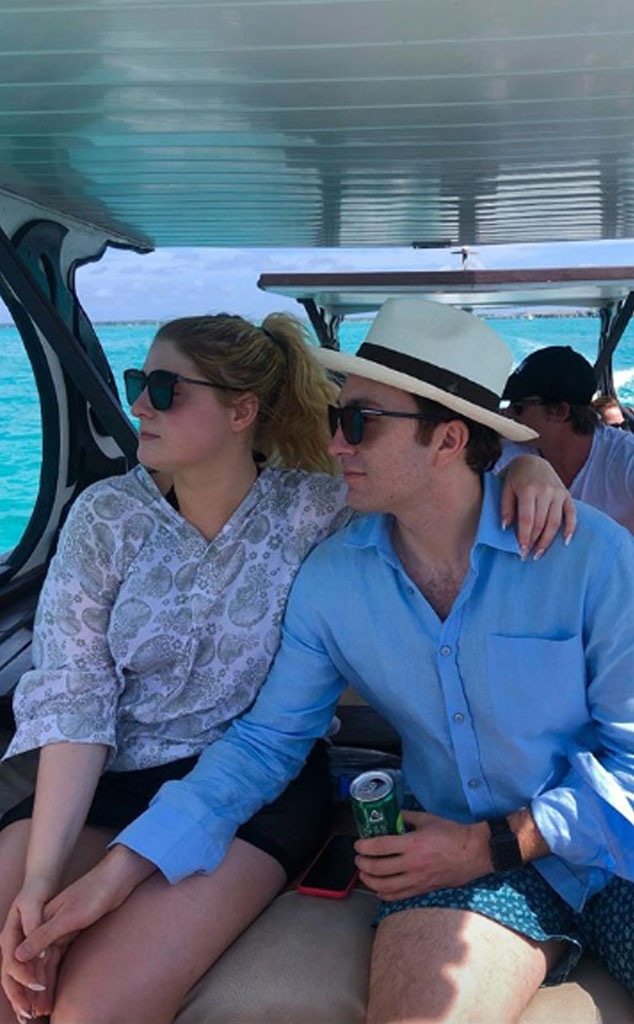 Instagram
Meghan Trainor and Daryl Sabara are having some fun in the sun on their honeymoon.
The newlyweds ditched the winter weather for warm waters in Bora Bora instead. Both husband and wife have been sharing photos and videos from their vacation abroad, which features outings on the crystal-clear ocean, skydiving, dancing and more. From the looks of it, her parents and some other friends or family members joined along for the tropical getaway to French Polynesia.
In fact, that's why they dubbed it their "familymoon." Trainor posted a photo of herself looking out at the water that continues for miles and miles and wrote, "Best honeymoon/familymoon ever."
Sabara had a similar caption in one of his photos of the singer. "best honeymoon/familymoon all because of my wife/love of my life," he wrote. Aww!
On Friday, the Spy Kids star made the most of his time in the area and went skydiving. The newlyweds then enjoyed a slow dance later that day as the rain fell gently on them.
The "All About That Bass" singer tagged The Brando Resort in her photo, which is an island and resort previously owned by the actor Marlon Brando. It's also where President Barack Obama reportedly holed up to write his memoir after leaving the White House.
Sabara and Trainor tied the knot on Dec. 22, which also happened to be her 25th birthday. "It's the beginning of an awesome, whole new life. I got way more than I ever wished for," she told People.
Other than being her birthday, it was also the one year anniversary of when Sabara proposed to her! Talk about two years in a row of incredible birthday presents.
"For my 24th birthday, the love of my life @darylsabara made all of my dreams come true. He proposed to me under a tunnel of beautiful Christmas lights and surprised me with my family and friends," she wrote next to a romantic video of the proposal.
Plus, Trainor and Sabara are already looking forward to the next major chapter in their lives together. The singer told People she would love to be "totally preggo now," but that'll have to wait until she's done with her Treat Yourself tour.
Congrats to the newlyweds and enjoy the rest of your honeymoon!