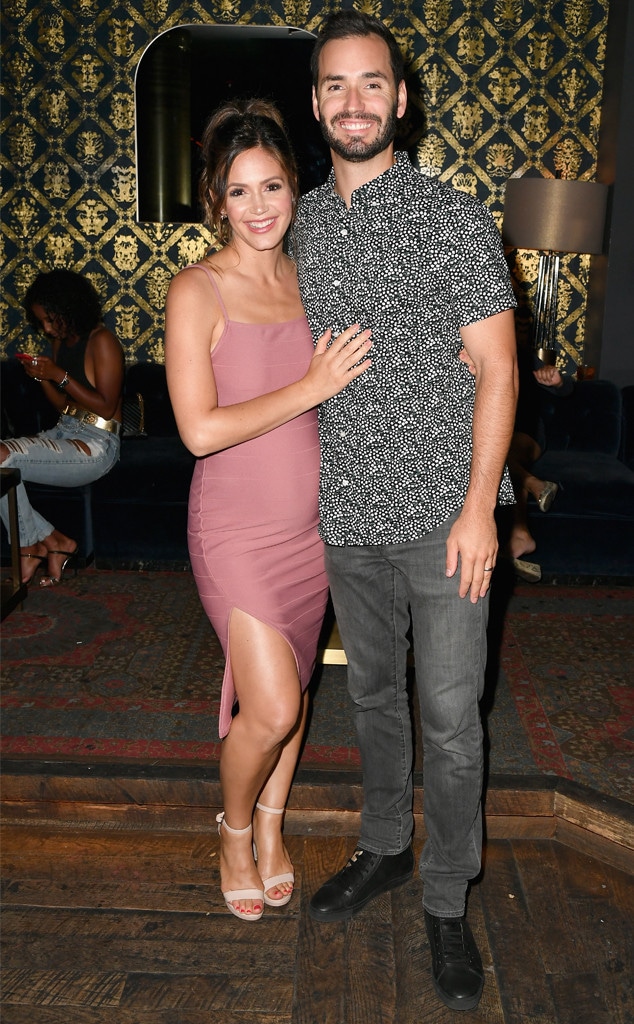 Earl Gibson III/Getty Images for WE tv
There's another baby in Bachelor Nation. 
The Bachelorette season nine alum Desiree Hartsock has given birth to her second child. The star and her husband Chris Siegfried, who scored the final rose on the ABC series back in 2013, welcomed a baby boy named Zander Cruz Siegfried, weighing 8 pounds and 2 ounces, her rep revealed to the magazine. Baby Zander joins 3-year-old big brother, Asher. 
Hartstock announced Zander's arrival in a sweet Instagram post on Saturday night. "We welcomed into the world our baby boy, Zander Cruz Siegfried, this morning at 8:30 am. He is every bit as sweet and snuggly as he looks," she wrote. "Can't wait to share more but for now baby and I are getting much needed rest as we spend time with family and are both doing great!"
It was back in July that the longtime couple announced the news of their second pregnancy. A month later, they revealed they were having another little guy. 
"We'll say, 'Where's the baby?'" Hartsock told the magazine, explaining how they were preparing Asher for a sibling. "And he'll point to my stomach. But I still don't think he understands. But he's doing it." 
The arrival of their second son marks yet another sweet chapter in the reality couple's story. "I love you, I love you so much," she said in the finale before Chris popped the big question. "I want to spend the rest of my life with you."
After getting engaged on The Bachelorette, the couple tied the knot in a romantic wedding ceremony at a church in Palos Verdes, Calif.
"They were so excited to get married. They didn't want to wait another day," an insider shared with E! News. "When Chris first saw Des walking down the aisle he was amazed at how beautiful she was. The ceremony was very emotional and sweet."
And now, four years later, they're the proud parents of two! Congratulations Desiree and Chris!