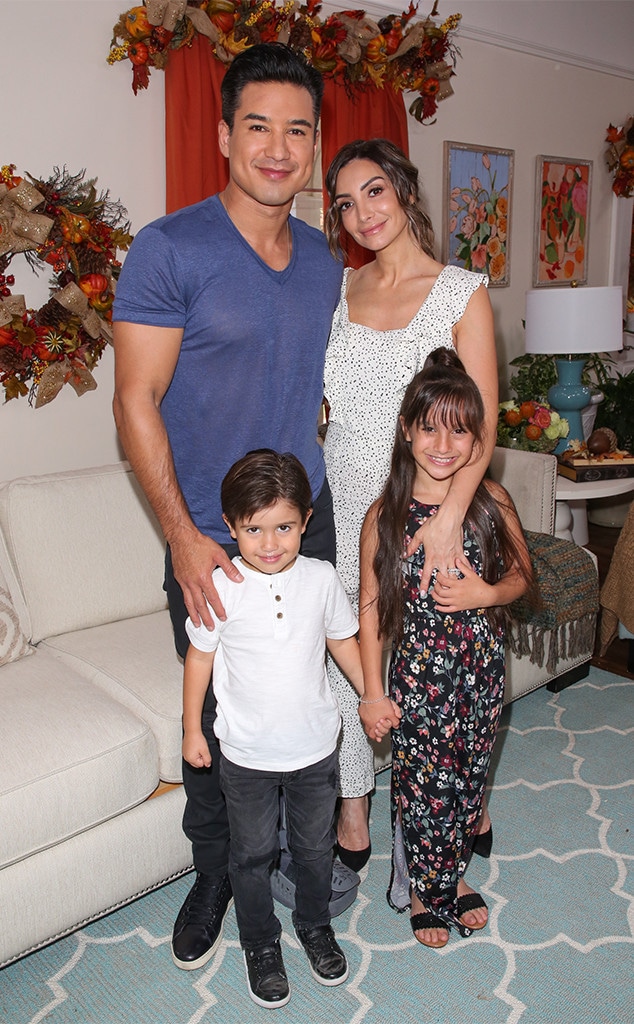 Paul Archuleta/Getty Images
Mario Lopez has a family update that can't be missed!
On Friday morning, the Saved By the Bell alum took to Instagram and Twitter with a big announcement for his fans and followers. As it turns out, his wife is pregnant and expecting baby No. 3.
"Oh BABY!!" Courtney Lopez revealed on social media. "Here we go again…#LopezPartyofFive #DebutinginJuly."
Mario added, "That's right! We're adding to the team. We're going to be a party of five. We don't know what we're having. It remains to be seen. So blessed."
In her Instagram announcement, Courtney also shared pictures of her children with Dominic wearing a "Best Big Brother" t-shirt and Gia sporting a "Best Big Sister" tank-top from Chaser Kids.
The announcement comes as the Lopez family remains busier than ever. During the "fam bam update" on Instagram, Gia revealed that she does gymnastics, dance, piano and is "very busy at school."
As for Dominic, he just started wrestling while continuing gymnastics and jiu-jitsu.
But despite the busy schedules, both mom and dad wouldn't want to have it any other way.
"My wife, my kids, my dogs, they just complement everything in my life," Mario previously told Today. "It's like a team effort now. This is honestly the happiest I've ever been. I feel very blessed with everything that's going on both professionally and personally."
He added, "We are trying to do our best to raise them right. When you're united as parents and have constant communication, that goes a long way. My parents did that to me and I do that with my daughter as well."
As for Courtney, she has shown signs of wanting to expand the family. In fact, a 2016 Instagram post has resurfaced where she joked about having baby No. 3.
"This picture alone makes me want to get pregnant. Let's get on it @mariolopezextra," she wrote as the caption. "#WeGotThis" 
Congratulations to the family on their big news!