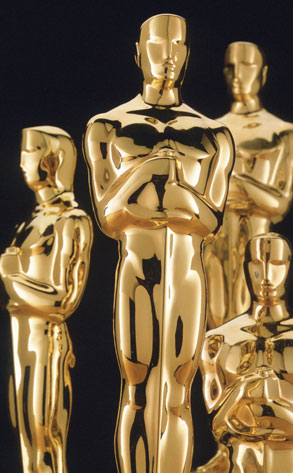 AMPAS
Slumdog Millionaire or The Reader? Kate Winslet or Meryl Streep? Mickey Rourke or Sean Penn? Heath Ledger or Heath Ledger?
The truth is out there.
The 5,810 voting members of the Academy of Motion Picture Arts and Sciences had until 5 p.m. today, Hollywood time, to return their completed 2009 Oscar ballots to the resident counting authority, PricewaterhouseCoopers.
Per the Academy, ballots received after the deadline will not be counted. (Even you, Mr. Spielberg, must be punctual.)
After Pricewaterhouse has tallied the votes, the results will be sealed up in the very foil-lined envelopes that will eventually be ripped open by a bevy of A-listers during the 81st Annual Academy Awards, airing Feb. 22 on ABC.
For more speculation on what those envelopes will reveal come Oscar night, peruse our interactive prediction poll.