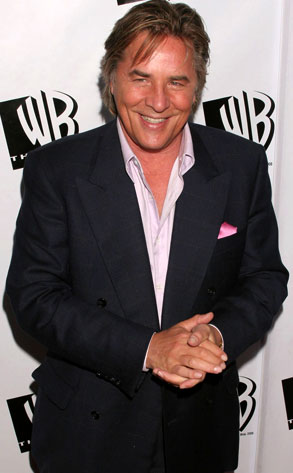 Paul Fenton-KPA/ZUMAPress.com
Nash Bridges is closing in on his biggest target yet.
Don Johnson, who starred in the eponymous detective series for six years, sued the show's producers Tuesday for breach of contract, claiming he's owed tens of millions in royalties from its lucrative 122-episode run.
Per the lawsuit filed in Los Angeles Superior Court, Don Johnson Productions owns half of the show's copyright and is entitled to half the profits from the San Francisco-set series, which made more than $150 million in syndicdation revenue alone.
"Nash Bridges' is a very successful series and I am entitled to half of the profits, which I have not received," Johnson states. Listed as defendants are 2929 Entertainment Inc., Rysher Entertainment Inc. and Qualia Capital LLC.
The show, which aired from 1996 to 2001 on CBS, costarred Johnson and Cheech Marin as midlife-crisis-suffering members of the SFPD's Special Investigations Unit.