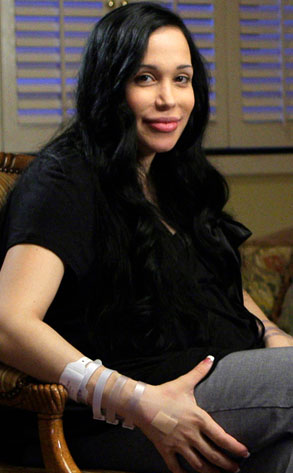 NBC/Paul Drinkwater
Do you think the Octomom will really stay famous and get a book deal and a TV show?
—Octofever, Kansas
A TV show? Possibly. At least one Emmy-winning reality-TV producer tells me he would love to give a series to Nadya Suleman, the jobless woman who used fertility treatments to birth eight children, after she already had six.
"She's a trainwreck," says Terence Noonan, who spent two years producing the Warner Bros. dating show Elimidate. "And as much as you might disagree with what she did, you can't stop watching."
And as of this split second, TLC network (home of 17 Kids and Counting and Jon & Kate Plus 8) also tells me it is seriously considering working with Suleman on some sort of TV project.
But Suleman has already fumbled a key celeb necessity...