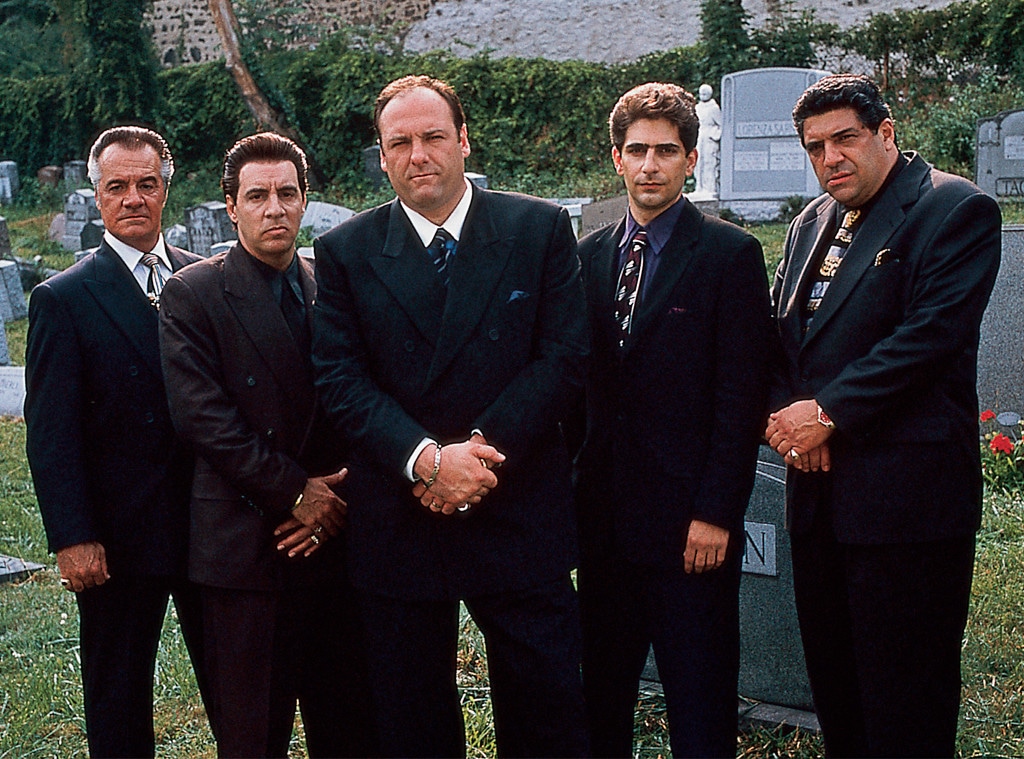 Anthony Neste/The LIFE Images Collection/Getty Images
Bada-bing, baby. The Sopranos is turning 20!
It's hard to believe, but it's been two decades since HBO introduced the world to Tony Soprano and his wild world of wiseguys on Jan. 10, 1999, making James Gandolfini a star and changing TV as we know it. The trend of anti-heroes that's ruled the small screen until this very day? You can thank David Chase's creation for that.
And of course, all of the talk about the seminal cable series on this special occasion will center around the controversial way Chase chose to wrap things up. Or not, as it were. And rightly so. The debate has raged on to this day over whether or not Tony Soprano got whacked right there in that booth with his family, munching on onion rings as Journey's "Don't Stop Believin'" played on the diner jukebox. And Chase, who admitted in 2015 that he didn't think it would spark quite the reaction it did when he wrote, is loathe to discuss what, exactly happened after the screen cut to black.
In the new book The Sopranos Sessions, TV critics Alan Sepinwill and Matt Zoller Seitz discuss the ending with the creator, who, according to The Atlantic, described his vision for the end of the series as "a death scene."
"Yes, I think I had that death scene around two years before the end … Tony was going to get called to a meeting with Johnny Sack in Manhattan, and he was going to go back through the Lincoln Tunnel for this meeting, and it was going to go black there and you never saw him again as he was heading back, the theory being that something bad happens to him at the meeting. But we didn't do that," Chase said.
When called out on his interesting choice of words in the book, Chase replied, "F--k you guys."
And like that, the debate will likely rage on for 20 more years, at least.
But what's not up for debate is that, for six season, Chase's mob drama kept audiences riveted while some more than interesting stuff went down behind the scenes. So before you go stare at the ducks in your pool a la Tony, celebrate The Sopranos' milestone anniversary with a trip down memory lane, reliving these 20 fascinating facts about the making of the show that you probably forgot.