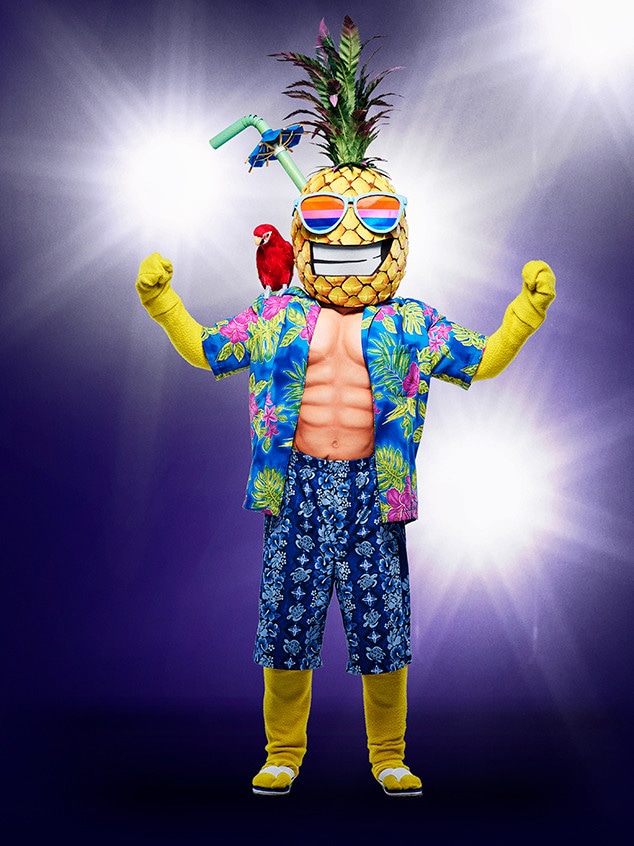 Fox
Two down, 10 to go!
The Masked Singer just revealed another celeb singer, and it's one we saw coming before he even started singing. The Pineapple, a stoner who recently overcame a terrible illness, turned out to be Tommy Chong, meaning Jenny McCarthy actually guessed it correctly. 
Tommy/The Pineapple had faced off against The Raven, a former talk show host who recently suffered a personal tragedy and was hoping to honor her "beloved" with her performance. The consensus on Twitter seemed to be that it's Ricki Lake, whose ex-husband died in 2017. 
Tonight, we also got performances from The Rabbit, The Alien, The Poodle, and The Bee, meaning we've now heard every single competitor sing, and we're still racking our brains to figure out who each of them is. We've broken down the clues in the gallery below, so keep on scrolling to join us in having no idea what's going on but enjoying it all the same!
The Masked Singer airs Wednesdays at 9 p.m. on Fox.