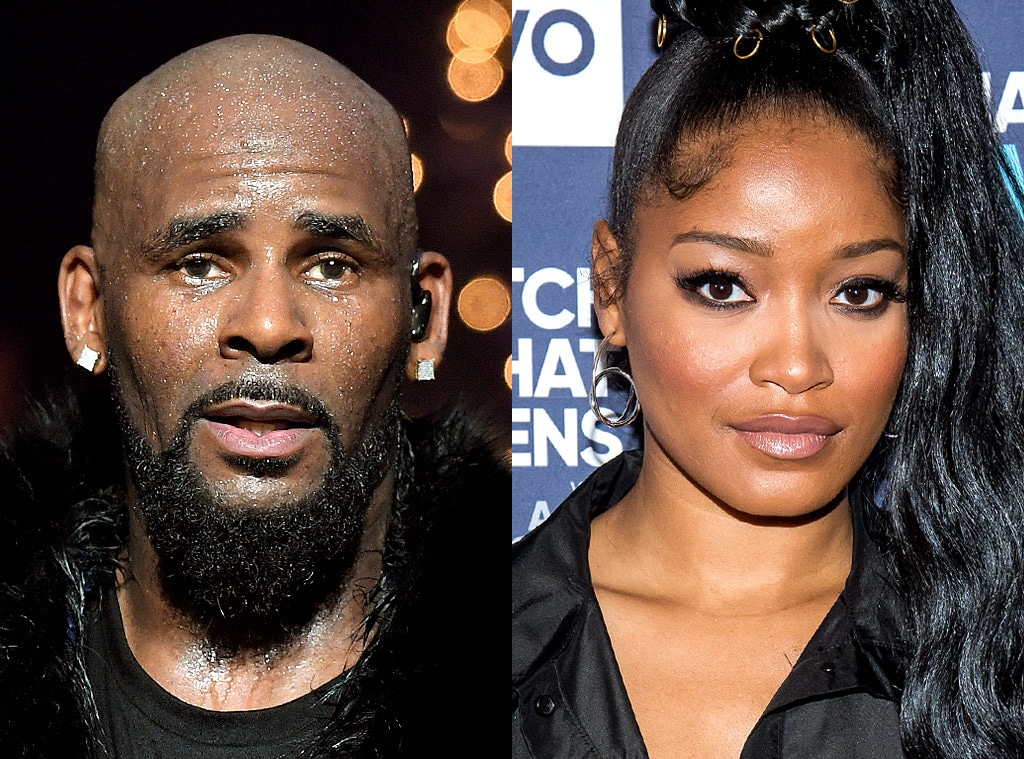 Prince Williams/WireImage, Charles Sykes/Bravo/NBCU Photo Bank via Getty Images
Surviving R. Kelly has made an impact on Keke Palmer.
In a new post on Instagram, the actress and singer revealed that she just finished watching the Lifetime docu-series and wanted to share her reaction. 
"I have spent the last hour crying. As a student of R. Kelly's for the time I was and having been around his light and understanding the obstacles he overcame as a child to actually be birthed into the musical genius he is today... All to put others through the same darkness he was running from is the most disheartening thing to accept," she wrote to her followers. "Many people experience hardships and do not allow themselves to find freedom through their passion enough to shine a light."
Keke continued, "R. Kelly received that grace from God. God blessed him to vindicate his childhood shortcomings and yet still he has slapped God in the face by his actions towards these women. I am hurt and saddened because he could have been a blessing to these women but instead he repeatedly took advantage and that I cannot accept."
In addition to finding success on the small screen in roles like Scream Queens and That's the Gag, Keke has also been able to make a name for herself in the music industry.
Previously, Keke expressed gratitude for R. Kelly for encouraging her in the industry.
"When I was younger, I always felt like I had to separate [singing and acting]," she told Billboard in 2017. "But I spent a lot of time working with R. Kelly and one thing that he told me, he was like, 'Keke, you don't need to shy away from your acting. You bring that to a part of your music. You make that take your music to the next level.'"
Today, Keke has chosen to express support for her "sisters" and has a wish for all her followers.
"I will stand by my sisters because that's simply what's right and what I hope discontinues this behavior in anyone," she shared with her Instagram followers. "We have to be good to each other, not all of us accept the light but those of us that do must be responsible!!!! We can not take advantage of each other or accept when someone else does."
Following the conclusion of Lifetime's docu-series on R. Kelly, an investigation has reportedly been launched into the allegations against the 52-year-old singer.
In response to the investigation reports, R. Kelly's rep had no comment for E! News. The singer-songwriter has consistently denied any allegations of abuse or misconduct and has not been convicted of any crimes connected with the allegations.