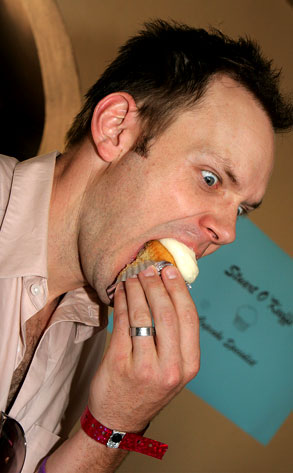 Kevin Parry/WireImage.com
Ace jokesmith and extraordinary TV host extraordinaire Joel McHale is once again bringing his message of a chuckle in every pot to the cities of America.
Look for him on Feb. 27 at the State Theater in Minneapolis, Minn., then on March 13 at the Long Beach Terrace Theater in Long Beach, Calif. After that, Joel travels all the way to Thousand Oaks, Calif., for an appearance on March 14 at the Thousand Oaks Civic Arts Plaza.
Then it's off to Cleveland, Ohio, for a night of mirth at the Lakewood Civic Auditorium on March 27, followed by a jaunt to Westbury, N.Y. on March 28 at the Theater at Westbury.
Then, rumor has it that he'll be dropping in at the Magical Land of Cupcakes Festival, where, once again, Joel will be participating in the face-stuffing competition that requires contestants to wear sparkly, red wrist bands and no pants.