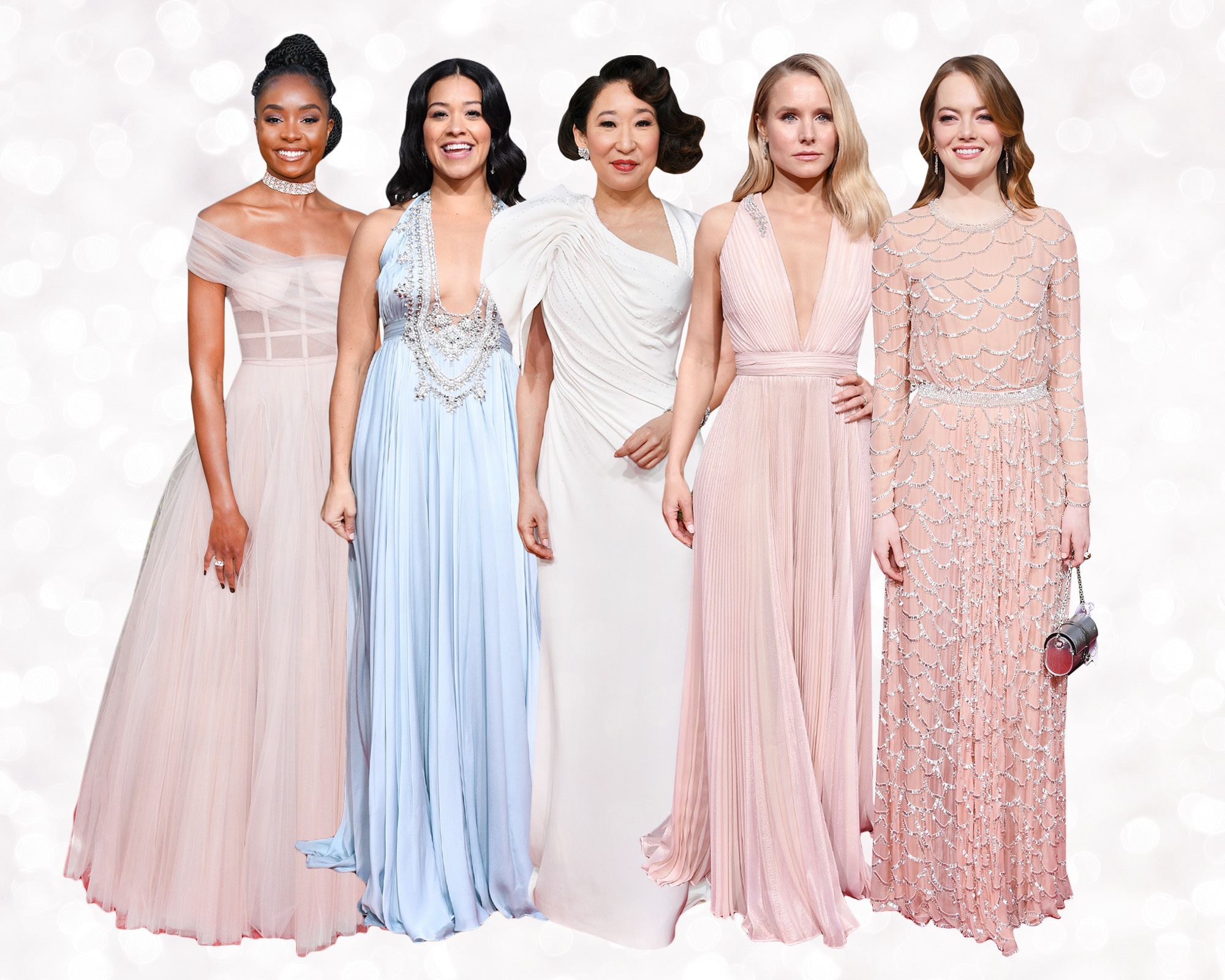 Getty Images
Have you ever watched celebs model on the red carpet and thought to yourself, "I'd love to wear that dress, but where would I wear it?"
The thought crossed our minds a few times last night during the 76th Annual Golden Globes. From Kristen Bell's timeless, pale pink frock to the caged bodice of Kiki Layne's blush-toned gown, we were inspired, motivated to shop and perhaps drooling (just a little). The long trains of over-the-top gowns and fresh styles from top designers took us back to our childhood fantasies of walking the red carpet. 
Here's the good news: You do have an occasion to wear a red carpet gown—your wedding. On this day, you can live out your red carpet dreams on the aisle, mesmerizing onlookers with your luxurious look. 
If you have plans, but haven't said yes to the dress, the Golden Globes comes at the perfect time. The red carpet has all of the inspiration you need, from tulle-layered skirts to simplistic, classic silhouettes.
Although many wore white (Think: Sandra Oh and Giuliana Rancic), we're not limiting bridal wear inspiration to white gowns. For one, celebs have proved that white isn't the only color you can wear. And, two, the silhouette, fabric and details are the most important features when shopping for a gown. You can always request it in white.
Check out the best wedding dress inspiration below!