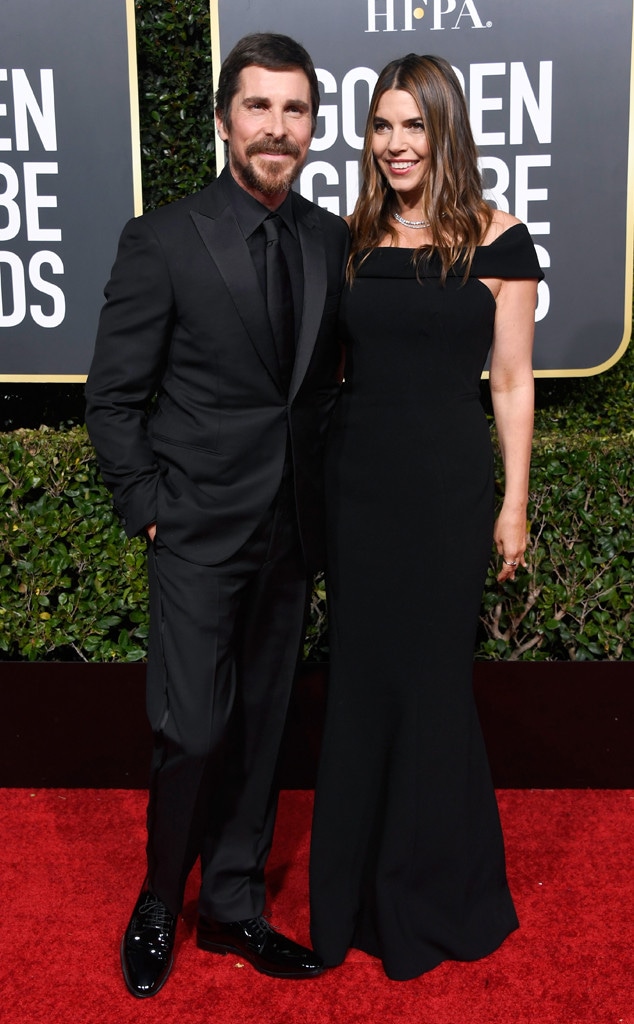 Frazer Harrison/Getty Images
Talk about BDE.
Christian Bale won the award for Best Actor in a Motion Picture — Musical or Comedy at the 2019 Golden Globes on Sunday. The 44-year-old won the award for his latest shocking transformation to portray former U.S. Vice President Dick Cheney in Vice.
Bale beat out Lin-Manuel Miranda (Mary Poppins Returns), Viggo Mortensen (Green Book), Robert Redford (The Old Man & The Gun) and John C. Reilly (Stan & Ollie) to take home his second Golden Globe.
And when Bale took the stage, he surprised some people when he thanked one unusual person: Satan. yes, really.
"Thank you to Satan for giving me inspiration on how to play this role," Bale joked of his turn as Cheney in Vice, much to the crowd's delight. 
The Welsh actor then thanked his "geezer" of a director Adam McKay...by making fun of himself.
"[McKay] said, I've got to be somebody who can be absolutely charisma-free and reviled by everybody,'" Bale said of McKay's casting process for the movie, "So he went, 'Oh, that's got to be Bale."
He then offered a message to his fellow actors aka his "competition," saying, "I will be cornering the market on charisma-free a--holes. What do you think, Mitch McConnell next? That would be good, wouldn't it?"
Bale also thanked his wife Sibi Blazic in the most self-deprecating way ever. 
Matt Kennedy / Annapurna Pictures 2018 © Annapurna Pictures
"Thank you to my beautiful wife, who told me, 'Less is more,'" he said. "She knows the dumb crap that can come out of my life sometimes. I can sink and ruin a perfectly good movie and a so-so career in one speech, so thank you for that advice, my love. I wouldn't be working without her." 
Bale has been nominated for four Golden Globes throughout his career, and Vice marks his second win after he took home the award for Best Performance by an Actor in a Supporting Role in a Motion Picture in 2011 for The Fighter. 
After signing on to play Cheney, Bale's infamous method acting lead him to gain 40 pounds, shaved his head and bleached his eyebrows. 
 While gearing up to play Cheney, he joked to Variety, "I've just been eating a lot of pies." But really, after years of gaining and losing weight for roles, Bale turned to experts this time around.
"I had never before gone to a doctor or a nutritionist about gaining or losing weight for my roles," Bale said on CBS This Morning."But eventually that caught up with me. So, finally...I decided that maybe somebody knows better than I do; so I went to somebody and they managed to get me up a good 40 pounds. It's never healthy to put on that amount of weight in a short amount of time, but I did it in the healthiest manner."