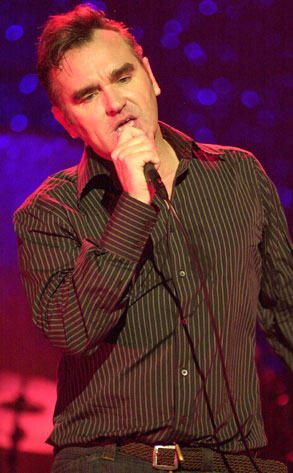 Mike Guastella/WireImage.com
Steven Patrick Morrissey isn't too busy throwing his arms around Paris to throw Canadian cities the finger.
The eccentric former frontman of iconic British '80s band The Smiths releases his latest album, Years of Refusal, today and the accompanying tour will not be touching down upon Canadian soil, on account of his disgust for the annual seal hunt.
An official statement on the singer's website when Ringleader of the Tormentors was released made Morrissey's strong opinions on the matter very plain:
"The Canadian Prime Minister…states that the slaughter is necessary because it provides jobs for local communities, but this is an ignorant reason for allowing such barbaric and cruel slaughter of beings that are denied life simply because somebody somewhere might want to wear their skin. Construction of German gas chambers also provided work for someone - this is not a moral or sound reason for allowing suffering."
Yikes!