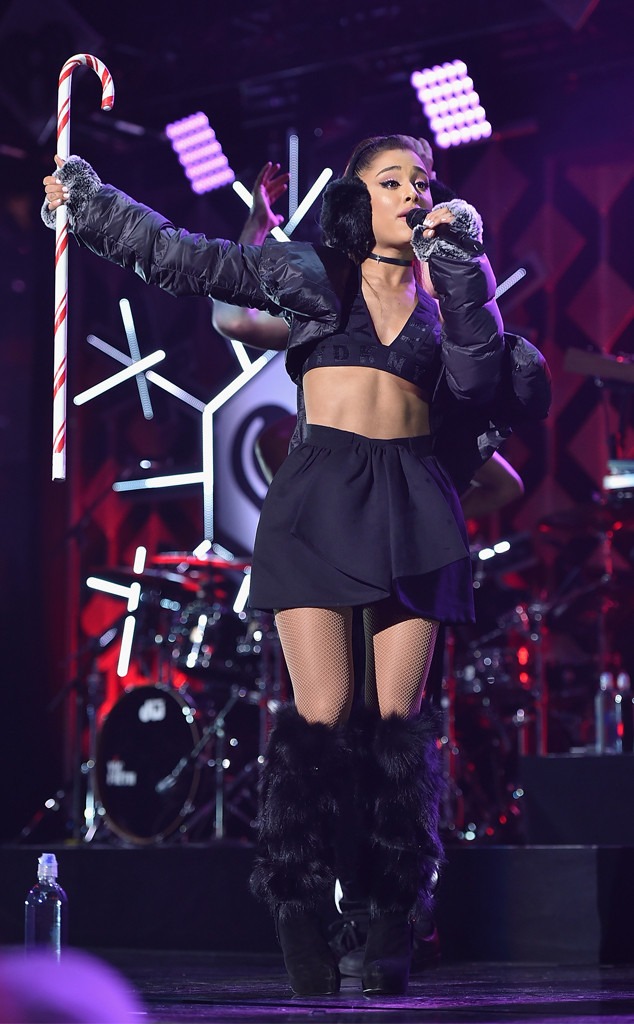 Theo Wargo/Getty Images for iHeart
Not a fan of the 2019 Coachella Valley Music and Arts Festival lineup? Check out these fake, but fun alternatives..
The official lineup was announced on Wednesday night and features the likes of Childish Gambino, Tame Impala, Ariana Grande and Idris Elba, who many fans were shocked to discover is a longtime DJ.
Twitter had other ideas.
One person proposed a lineup that would have been the most popular around 2007 and appeal solely to pop music fans, with acts such as Miley Cyrus, her former Disney Channel alter-ego Hannah Montana, the Jonas Brothers, Hilary Duff, Lindsay Lohan (remember "Rumors"?) Raven-Symoné, the cast of High School Musical, Aly & AJ and Baha Men.
Bird Box got another shout-out in another parody lineup, featuring "Sandra Bullock in a Blindfold" as well as "the Bird From Bird Box," plus the "Cast of Ocean's 8," "the Olsen Twins Smoking Cigarettes," Cate Blanchett, "Cate Blanchett as Carol," "And as Hela," "And as Jasmine," and in addition, "Taylor Swift & Karlie Kloss Shippers," "Men Apologizing" and "White Women Calling the Police."
"Can't stop laughing," wrote Busy Philipps. "Also. I'm going."
Author and podcaster Danny Pellegrino shared an old fake Coachella lineup, which includes "the First Wives Club cast," Joy Behar, actresses from Desperate Housewives, CNN's Ana Navarro, "Chessie From The Parent Trap," "Nick [Lachey] and Jessica [Simpson] Together," "2008 Kim Cattrall" and the rest of the main cast of Sex and the City and the cast of Divas Live from 1998 and 1999.
There was also a tribute to the Real Housewives.
The real 2019 Coachella festival now spans two separate weekends: April 12-14 and April 19-21.