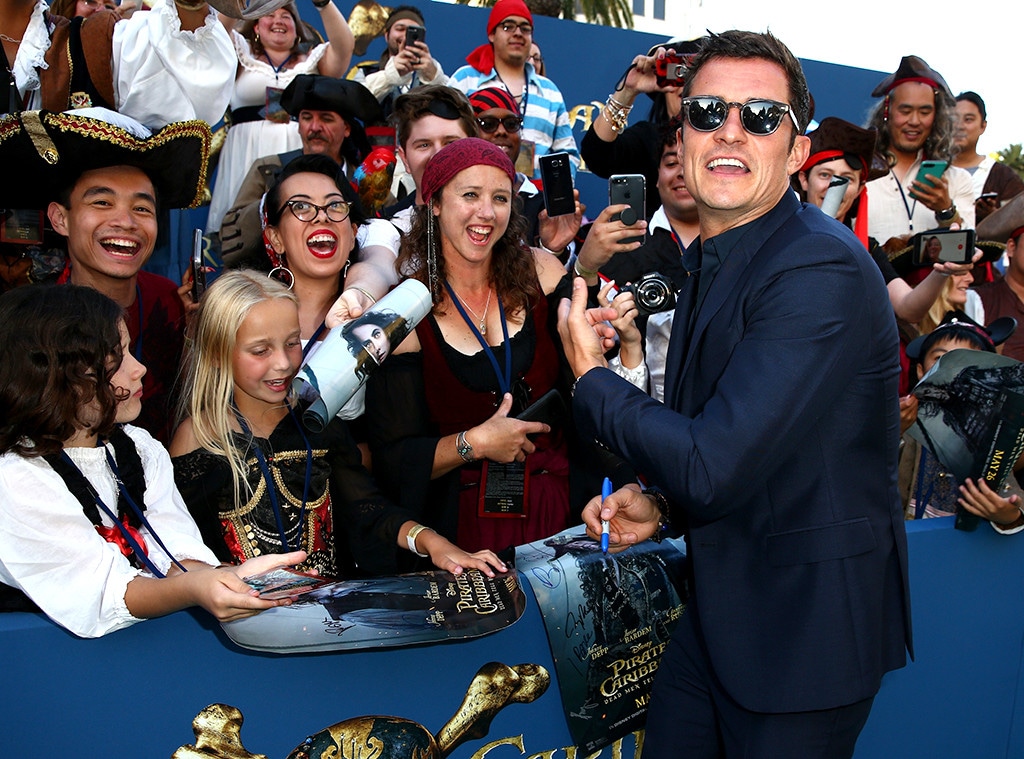 Rich Fury/Getty Images
Happy birthday, Orlando Bloom!
Today the British actor turns 42 years old, and seriously where does the time go? We remember the first time we saw Bloom on screen as Legolas in The Lord of the Rings: The Fellowship of the Ring back in 2001 and now he's turning 42? That's just insane.
The England native has won over hearts, and slayed the screen, with his amazing acting skills over the years and he's nowhere near being done...thank goodness.
As we wait for the birthday boy to crossover to the TV realm with his upcoming role on the new thriller series Carnival Row this year, we're taking a look back at his best and most iconic film roles to date.
Throughout his career, which began in 1994 with a few uncredited TV spots, Bloom has earned his title of movie star with memorable role after memorable role for nearly two decades now.
Beginning with his character Legolas in The Lord of the Rings franchise—he was a dreamy archer elf that made long blond hair on men very attractive—to his sexy role as Will Turner AKA the blacksmith turned pirate in the Pirates of the Caribbean franchise, Bloom has continued to impress fans with his work.
Along the way he has starred in numerous other films, all of which you should watch, that prove he's not a one trick pony. Although, if we're being honest it's his fantasy and franchise work that is truly the most impressive.
That being said, we don't want to sway you into choosing our favorite Bloom role of all time. Instead, we'd like you to vote for your favorite character and movie by the birthday boy below...after you relive all of his epic roles, obviously.
Last, but not least, we'd like to say happy birthday to Orlando, everyone's favorite elf/pirate. You can shoot arrows to our hearts any day!
Orlando Bloom's Best Roles