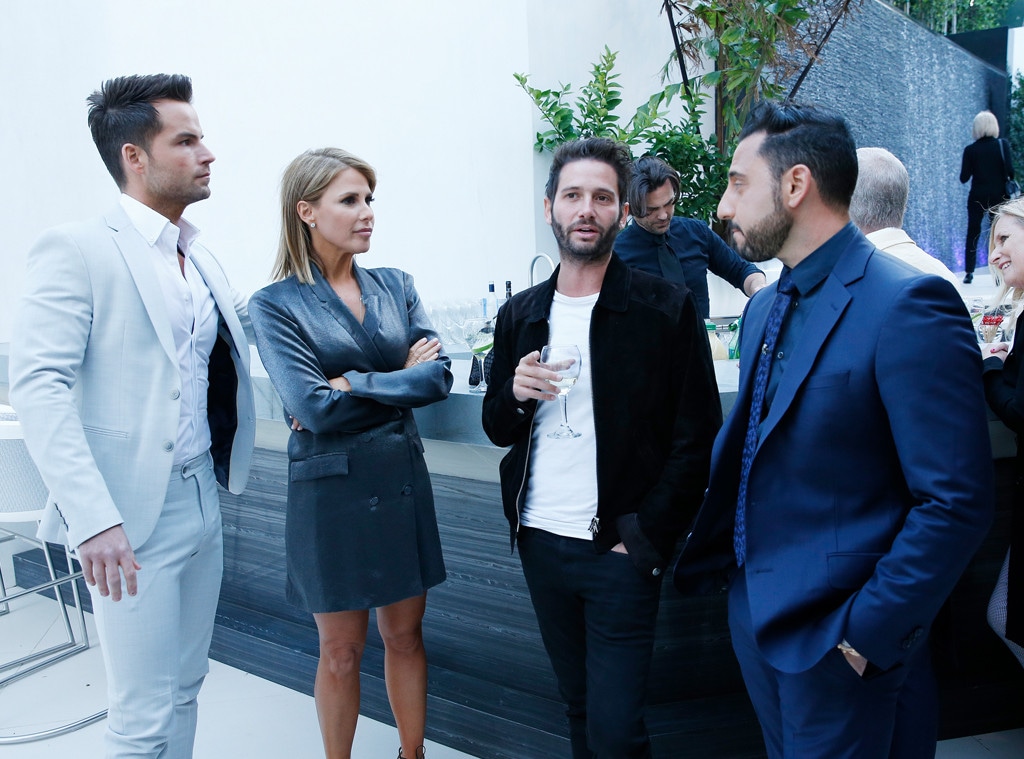 Bravo
The saying goes keep your friends close, and your enemies closer. Maybe that's what Josh Altman is up to on Million Dollar Listing Los Angeles.
In the exclusive season 11 premiere sneak peek below, Altman is acting very nice to Josh Flagg. A little too nice. It started with a compliment to Flagg's husband, Bobby Boyd, and continued, which made Flagg's danger bells whistle.
"The thing about Altman is, if he's being nice to you or everything seems all good, you have to be cautious because something bad is about to happen," Flagg says in the clip below.
In the season 11 premiere—side note, can you believe there have been 11 seasons of Million Dollar Listing Los Angeles?—the days of easily getting a listing are gone. Things are scarce, meaning agents Flagg, Altman, Tracy Tutor, James Harris and David Parnes, are challenged like never before. Flagg makes a promises he might be able to keep, James and David must come to terms with the reality of the market, Tracy goes to new lengths to sell a makeup mogul's estate, and, Altman finds himself under attack during the launch of his newest listing. This season expect to see the listing of the estate of NFL star Antonio Pierce, Kelly Rowland looking for a new pad and the Playboy "Bunny Ranch" and iconic home from Mommie Dearest come into play. The Real Housewives of Beverly Hills star Dorit Kemsley also appears, as does Ladies of London's Caroline Stanbury.
Million Dollar Listing Los Angeles returns on Thursday, Jan. 3 at 9 p.m. on Bravo.
(E! and Bravo are both part of the NBCUniversal family.)