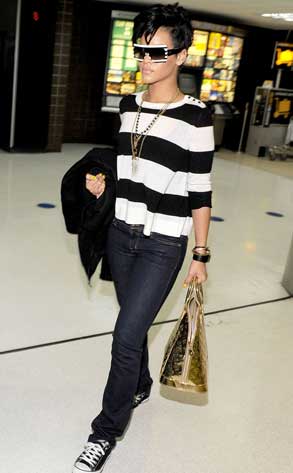 Gustavo Caballero/Getty Images
Rihanna has returned to the comfort of home to heal.
The R&B star is back in her native Barbados with her family and friends as she recuperates from what police sources have told E! News was a vicious attack at the hands of boyfriend Chris Brown.
"There is some bruising. She will be all right. I think so," her father, Ronald Fenty, told People magazine after seeing his daughter on Friday.
Fenty added that he hopes his 20-year-old daughter would "move on" from dating Brown.
"At some point, she will speak out. I hope she will stand up for women all over the world."
Fenty said that he "didn't believe when he heard that his daughter had been roughed up. "You think you know somebody," he said of Brown, "but you really don't."