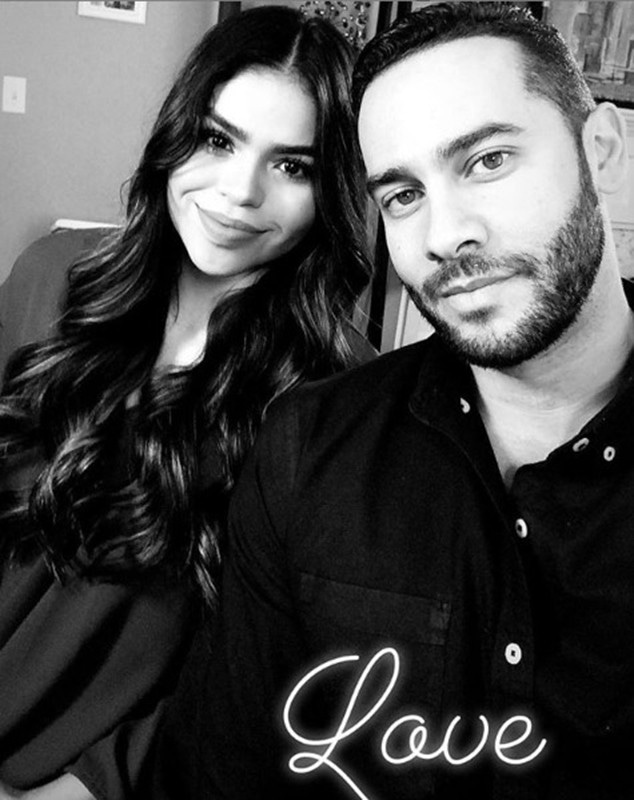 Instagram
90 Day Fiancé stars Jonathan Rivera and Fernanda Flores have seemingly confirmed their split.
The reality duo, who said "I do" on the season six finale of the TLC series, sparked breakup rumors over the holidays when they appeared to celebrate New Year's Eve separately.
"Bring in the New Year with this special lady!" Jonathan captioned a photo on Instagram, which shows him smiling next to his mom. "Wishing all my friends, familia and supporters and abundance of love, health, wealth and success in 2019! #Family #Love #Health #Wealth #Success #NewYearsEve #2019 #familyfirst."
Jonathan later returned to social media to address the split speculation in comments captured by fan accounts.
"No she's in Houston. She wanted to pursue a modeling career in Chicago. Decided to leave and realized she couldn't do it on her own," Jonathan's alleged comment reads. "She said MANY things you can't take back that I won't mention, you'll have to trust me when I tell you, good luck."
Another fan account captured a second comment from Jonathan regarding Fernanda.
"Well everything we had was real," the comment begins. "Eventually she hated where we lived. I tried many time to give her everything she ever wanted but it wasn't enough. She decided to leave..left me on the airplane in Chicago amongst many other things. I decided to spend the rest of the time with my family. When she realized her lifestyle was going to be different she wanted to apologize and asked me to forgive her. I haven't."
After hearing about Jonathan's comments, Fernanda told her Instagram followers she didn't want to talk about Jonathan during her Live chat.
"I don't want to talk about anything about Jonathan again, please don't ask questions about him," she said. "He's talking a lot, he can say whatever he wants. I'm not gonna talk about it until I'm ready, and today, right now, is not the moment."
Of the split rumors, a source tells E! News, "Right now it's hard to tell if the split will be permanent. They are in touch and communicating. And they are legally married. No one has made a move to do anything official like file for separation or divorce. It's definitely a wait and see situation. Both of them have been having a really hard time. Fernanda, especially, because she is so young. She's been going back and forth between Chicago and Houston, where she has some family, for support."