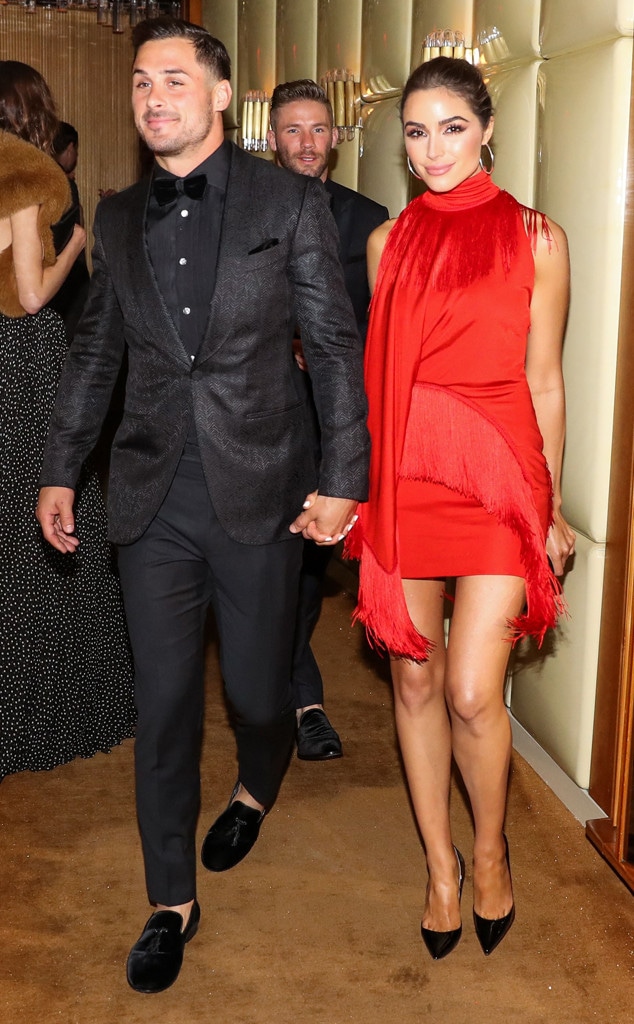 Neil Rasmus/BFA/REX/Shutterstock
Can Olivia Culpo and Danny Amendola's matching social media be a simple coincidence? You be the judge. 
The exes, who split two months ago, raised eyebrows online as they rang in 2019 identical fashion. The former Miss Universe and Miami Dolphins wide receiver documented New Year's Eve on their individual Instagram Stories, sharing strangely similar snaps of the sunset behind some beach grass and later fireworks over the ocean ringing in 2019. An arm can even be seen in the background of Culpo's footage. Could it be her former beau? 
Of course, it didn't take long for the internet to notice the striking similarities, raising suspicions that these two have reconciled or at least are hanging out again not very long after they called it quits for the second time. 
It was back on Oct. 31 that E! News confirmed Culpo broke it off with the athlete, just days after photos emerged of the football pro on the beach in Miami with another woman. 
According to a source, she was really upset about the situation and extremely embarrassed. Per the insider, Danny had been constantly trying to explain that it was a misunderstanding, but Olivia expressed that she has lost all trust.
However, it was not the first time they had broken things off. 
The two first went public with their romance back in 2016 and briefly broke up earlier this year before reuniting by the summer.
"Olivia and Danny are exclusively back together and are in a great place since splitting," an insider told E! News in July. "They really needed space and to figure things out, but their paths led them to reconnect again and they're really happy." 
Perhaps those paths have led them back to each other once again.