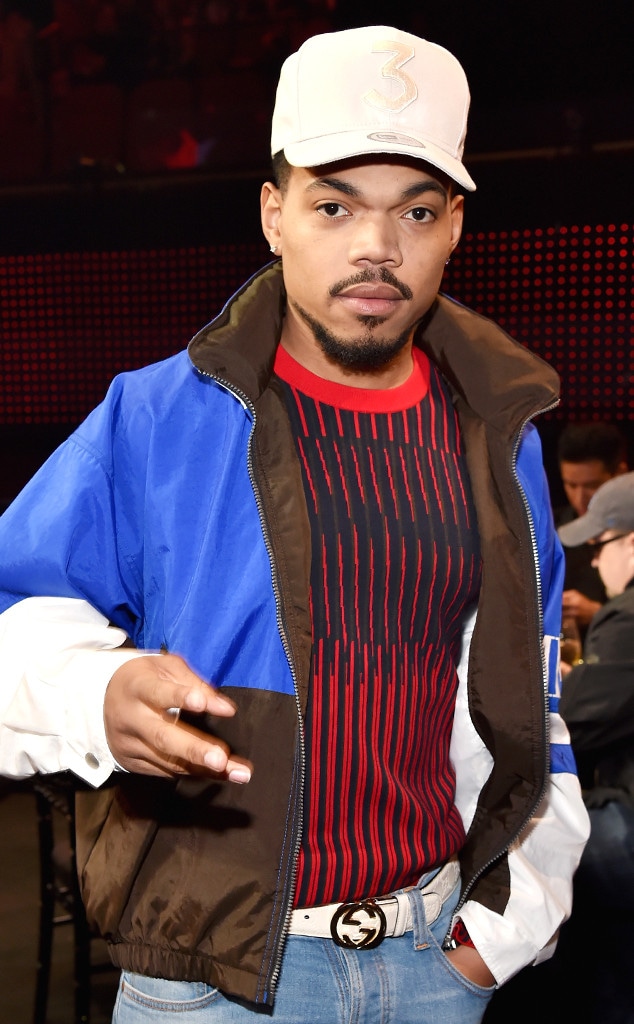 Kevin Mazur/Getty Images for iHeartMedia
The new year often inspires a time of reflection, and for Chance the Rapper, that meant sharing details of a terrifying incident that took place months ago. 
The hip-hop superstar took to Instagram Stories on Monday with several memories from 2018, including one where he pulled an unconscious man out of a burning vehicle over the Easter holiday. Chance, 25, said he was on his way to church on April 1, 2018 when he witnessed a car going "like 90 [miles per hour]" barrel into a wall after exiting a freeway. 
"I was the only person out there when it first happened," Chance explained, "and his car was on fire so I had to break his window, take off his seatbelt, let his seat back and pull a whole grown man out [of] the car unconscious." 
He continued, "I was only by myself at first, then two older men helped me pull folks out the front after I got the doors open." 
The "No Problem" performer even admitted to thinking the entire car accident was a prank à la Punk'd. 
Unfortunately, Chance said he was "never able to find out if [the] dude was alright," and asked his 9.3 million followers for any leads in getting to the bottom of what happened after he left the scene of the crash.
In fact, a fan would contact the 3-time Grammy winner with some wonderful news about the fate of the unidentified man.
"A kid DM'd me saying it was his uncle and that he lived!!" Chance tweeted. 
It's been quite a year for the rapper, who in July proposed to his longtime girlfriend Kirsten Corley. The couple are the proud parents to a 3-year-old little girl named Kensli.