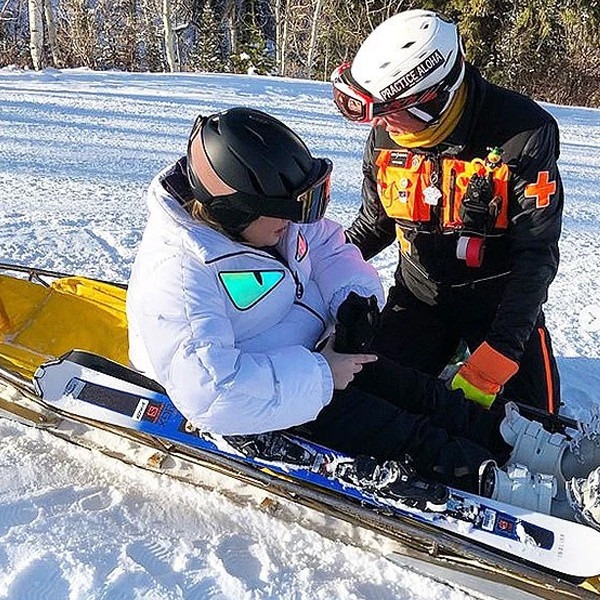 Instagram
Skiing down the mountain is easier said than done.
Before ringing in 2019, Rebel Wilson found herself in Aspen enjoying winter and plenty of snow. But when the Pitch Perfect star decided to try to her luck at skiing, things didn't go exactly to plan.
According to Instagram Stories, Rebel had to be rescued off the top of a mountain after discovering she went up a bit too high.
"Hey guys, just wanted to let you know, I did get back to the hotel safely and I wanted to thank everybody in Aspen for their help on the slopes because you guys are amazing, you do this all day, every day, whereas me, it was only my second day of skiing," the actress shared with her followers. "I lost feeling in my left foot. I think it was the ski boot. I think it was too tight."
Rebel added, "I think maybe I need to buy professional ski boots or something."
In another Instagram post, the 38-year-old was much more positive as she made fun of her mountain adventures.
"2 stacks off the chair lift, 1 mountain evacuation—but overall a very fun time trying to ski in Aspen! #HorizontalSkiing," she shared on social media with various photos from her adventures.
One fan who couldn't help but chime in on the wild winter memory was Abby Lee Miller.  
"You're just supposed to buy the outfit and drink hot chocolate by the fire," the Dance Moms star wrote in the comments section. Rebel added, "I did have the hot chocolate and sat in the snow for like an hour and then thought 'hmmm I better get up that chairlift and give it a go.'
Rebel's Aspen getaway comes before the actress celebrates the release of her upcoming movie titled Isn't It Romantic.
The romantic comedy also starring Liam Hemsworth, Priyanka Chopra and Adam DeVine is set to be released just in time for Valentine's Day. And yes, that trailer already has people waiting for the heartfelt holiday.
Katy Perry, Orlando Bloom, Kate Hudson and the Kardashian family have also been spotted in Aspen before New Year's Day.