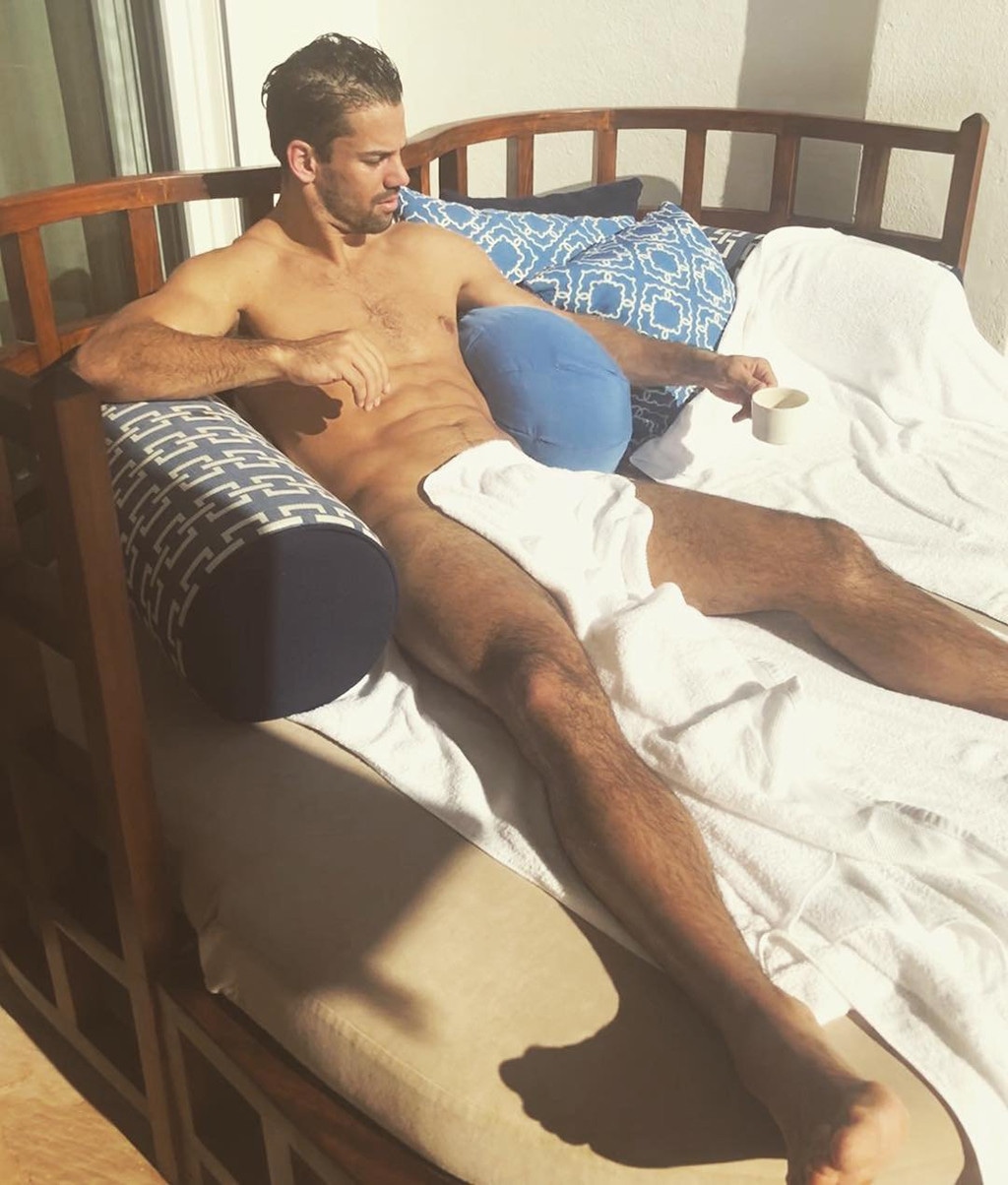 Instagram
Did Eric Decker forget to pack his swimsuit, or...?
Jessie James Decker shared a seriously sexy picture of her husband Monday, showing the former wide receiver lounging on a private patio in the nude. Jessie's caption? "#retirement." After announcing he was leaving the NFL in August, following eight seasons in the league, Eric deserved some R&R. So, the former football player and his wife decided to go on a tropical vacation—it's 69 degrees, according to her Instagram Stories—to ring in the New Year together.
Eric covered his genitals with a strategically placed towel, giving a glimpse of his toned tushie. The 6-foot-3 athlete weighed 214 lbs. when he retired, and he remains as in shape as ever. After seeing his nude shot, Bravolebrity LeeAnne Locken commented, "Lord have MERCY!"
Two years ago, Jessie said she hoped to see Eric strip for ESPN the Magazine's annual Body Issue someday. "I asked him. I was like, 'Would you ever do it, babe?' He was like, 'No,'" she told E! News. "I'm like, 'Yeah, right! You'd 100 percent do it. You know your body looks good.'"
Jessie added that the magazine always publishes "really cool" images in its Body Issue. "I think it's sexy and fun. It shows everyone's amazing physique and their bodies. Everyone has such a different body; every single sport works out your body in a different way. You could almost point out their bodies, like, 'That's a swimmer! That's a football player!'" she said. "It's just fun."